Product Information
Bonjela Teething Gel is an antiseptic
pain relieving gel which can help prevent minor mouth infections. Its local anaesthetic action relieves pain and soothe sore gums.


Description
Bonjela Teething Gel is used to relive the pain and discomfort associated with teething. Bonjela Teething Gel is a clear, almost colourless gel, which is applied to the inside of the mouth or gums. It contains lidocaine hydrochloride (a pain killer) which soothes sore areas in the mouth and an antiseptic called cetalkonium chloride, which kills bacteria and helps prevent infection.
Usage
To open pierce the tube seal. Apply
a small amount of the product with a clean little finger onto the sore area and massage in gently. Repeat every 3 hours if necessary.
Ingredients
Contains 0.33% Lidocaine
Hydrochloride, 0.01% Cetalkonium Chloride as actives. Also contains Ethanol (alcohol).
Suitable For
Suitable for children 2 months of age and older
Cautions/Allergies
Not suitable for infants under two months. Do not exceed the stated dose.
Do not use more than every 3 hours. If symptoms persist, consult your doctor (or dentist). Do not use after the expiry date.
Frequently Asked Questions (0)
You Could Also Consider These Baby & Child Products
Great Combinations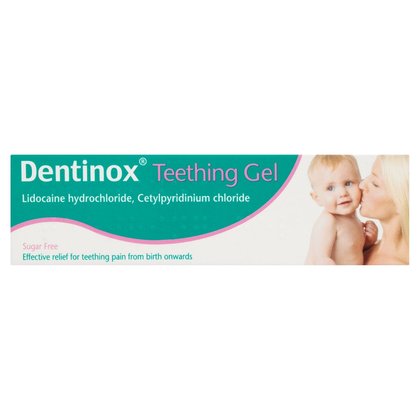 Dentinox Teething Gel - 15g
Sugar free. Provides effective relief for teething pain from birth onwards. Numbs pain. Contains Lidocaine Hydrochloride.
£2.27
RRP £2.39
Save £0.12 (5% OFF)
View Product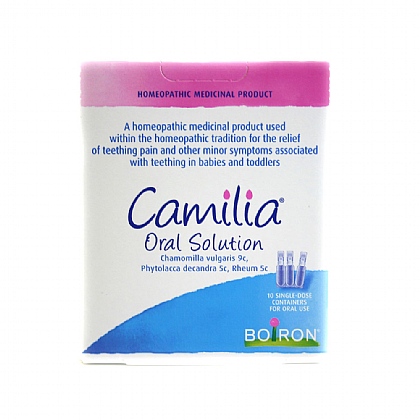 Camilia Infant Drops
Camilia Teething Oral Solution gives natural, homeopathic relief from the pain of teething and other associated minor symptoms.
£6.60
RRP £6.95
Save £0.35 (5% OFF)
View Product