Nasacort Allergy Nasal Spray
Non-drowsy

30 unscented sprays
Treats allergies caused by pollen (hay fever)
24 hours, once-a-day dose
Stays where its sprayed
Product ID: 5000283653448
Non-drowsy

30 unscented sprays
Treats allergies caused by pollen (hay fever)
24 hours, once-a-day dose
Stays where its sprayed

Product Information
Nasacort Allergy Nasal Spray works to
relieve allergy symptoms for up to 24 hours. It provides effective relief from sneezing, itchy and runny nose, and nasal congestion.
Nasacourt Allergy Nasal spray is thixotropic which means it stays where it is sprayed so it works where it is needed most - in the nose.


Description
Nasacort Allergy Nasal Spray has
an anti-inflammatory action which brings quick relief from allergy symptoms such as sneezing, congested nose, itchy nose and runny nose.
Usage
Adults aged 18 or over: 2
sprays in each nostril once daily. Once symptoms improve 1 spray in each nostril daily.
Ingredients
Nasacort Allergy Nasal Spray is an
aqueous spray containing 55 micrograms of Triamcinolone Acetonide per spray. It also contains Microcrystalline Cellulose (E460), Carmellose Sodium (E466), Polysorbate 80, Purified Water, Glucose Anhydrous, Benzalkonium Chloride, Edetate Sodium and Hydrochloride Acid (E507) or Sodium Hydroxide (for adjustment of pH).
Suitable for / Cautions
Suitable For
Suitable for adults aged 18 years or over
Cautions/Allergies
Do not use this product continuously for more than three months without consulting your
doctor.
Consult your doctor before use if you are pregnant, breastfeeding or taking steroids.
Consult your doctor if your symptoms have not improved after using the spray for 14 days. Keep out of the reach and sight of children.
You Could Also Consider These Allergy & Hayfever Products
Great Combinations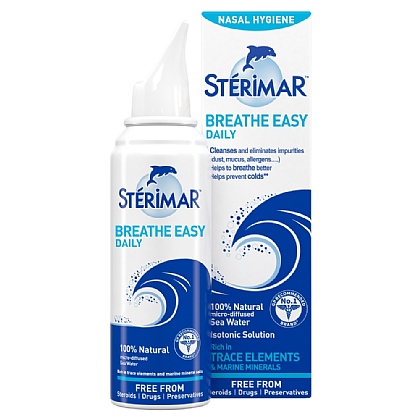 Sterimar Nasal Hygiene Isotonic Spray - 100ml
Sea water microdiffusion spray. Isotonic. 100% natural. Drug-free with no preservatives.
£5.78
RRP £6.79
Save £1.01 (15% OFF)
Add to basket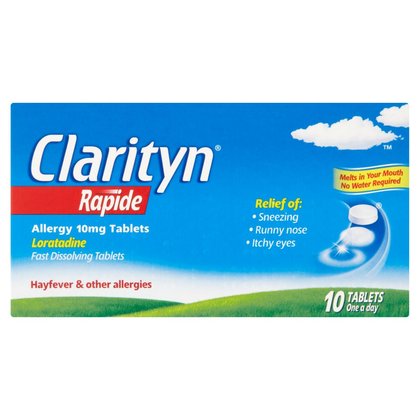 Clarityn Rapide Allergy
Clarityn Rapide Allergy tablets are used
to relieve allergic symptoms due to hay fever and other airborne allergies such as house dust mites and pet allergies.
£5.69
RRP £5.99
Save £0.30 (5% OFF)
View Product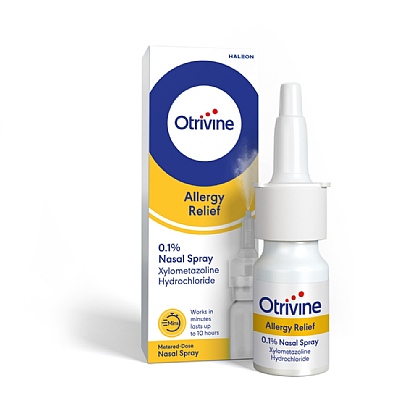 Otrivine Allergy Relief 0.1% Nasal Spray 10ml
Otrivine Allergy Relief 0.
£3.98
RRP £4.19
Save £0.21 (5% OFF)
Add to basket