Odor-Eaters Super Tuff Insoles
Extra durable for work shoes and boots
Destroys odour on contact & absorbs sweat
Specifically designed for work wear
One size fits all
Long lasting protection 4 months guaranteed
Extra durable for work shoes and boots
Destroys odour on contact & absorbs sweat
Specifically designed for work wear
One size fits all
Long lasting protection 4 months guaranteed
Product Information
Super Tuff Insoles are specifically designed for Work Shoes. No matter how hard you are on your work shoes, this tough insole will stand up to the punishment and keep working non-stop. Designed for durability with a powerful combination of technologies providing superior odour and wetness control that last for months.
Description
Odor-Eaters Super Tuff Insoles provides Triple Odour Protection with proven relief from foot and shoe odour and wetness. Plus special Comfort-Grip Foam won't slip, won't slide or bunch up.
Usage
For an exact comfortable fit, follow the printed guidelines on the insoles and cut to fit men's, women's or children's shoe size. Place in shoes fabric side up.
Ingredients
1 pair of insoles
Suitable For
One size fits all up to a UK size 11
Cautions/Allergies
Please read instructions carefully.
Frequently Asked Questions (0)
You Could Also Consider These Insoles Products
Great Combinations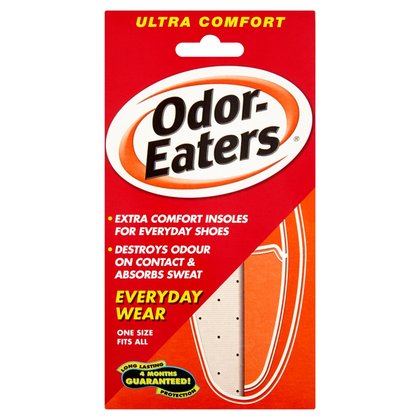 Odor-Eaters Ultra Comfort Insoles
Ultra Comfort Insoles are specifically designed for Everyday Shoes.
£3.59
RRP £3.78
Save £0.19 (5% OFF)
View Product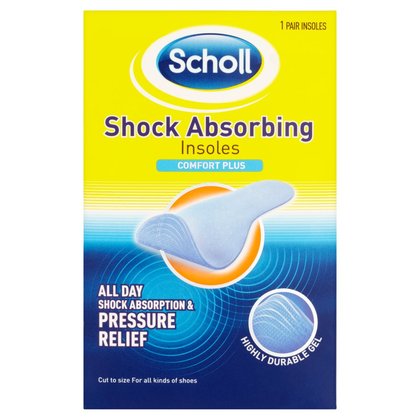 Scholl Shock Absorbing Insoles
Did you know that we take up to 10,000 steps every day? Scholl Comfort Plus Insoles range has been developed by Scholl, the Worlds No.
£5.81
RRP £6.12
Save £0.31 (5% OFF)
View Product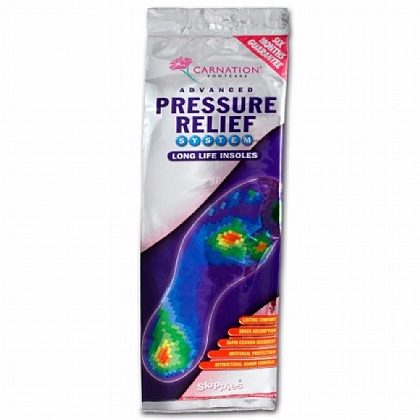 Carnation Pressure Relief Insoles
Carnation Pressure Relief Insoles are long life comfort insoles with excellent shock absorbing properties.
£4.74
RRP £4.99
Save £0.25 (5% OFF)
View Product