Daktarin Aktiv Cream - 30g
Effective relief and treatment
Prescription strength
Moisturises dry
cracked skin
Effective relief and treatment
Prescription strength
Moisturises dry
cracked skin
Product Information
Daktarin Aktiv Cream has been formulated to effectively treat and relieve athlete¬ s foot. It includes moisturising properties that help soothe cracked, red skin which is often caused by athletes foot.


Description
Tinea pedis (Athlete's foot) is an itchy red rash that develops in the spaces between the toes. The affected skin may also be dry, scaly and flaky. You should always treat athlete's foot as soon as you notice the first signs of infection, which can usually be treated using an antifungal medication like Daktarin Aktiv Cream.

Daktarin Aktiv Cream contains the active ingredient, miconazole nitrate, which is medicinally recognised for its antifungal properties. Miconazole nitrate works by destroying both the fungus that causes the infection and some of the associated bacteria which may also be present. It is suitable for adults and children alike, and can also help to soothe cracked, red skin related to the symptoms of athletes foot.
Usage
Wash the infected skin and dry it well. Apply cream to affected area twice daily. Continue to use the cream for 10 days after symptoms have cleared to prevent them coming back.
If symptoms persist or irritation occurs, consult your pharmacist or doctor.
Ingredients
Daktarin Aktiv Cream Miconazole Nitrate 2% w/w. Also contains: PEG-6, PEG-32 and Glycol Stearate, Oleoyl Macroglycerides, Liquid Paraffin, E 210, E 320, Water.
Suitable For
Suitable for adults and children.
Cautions/Allergies
For external use only.
Keep out of the reach and sight of young children.
Avoid contact with the eyes.
Do not use if you have a sensitivity to any of the listed ingredients.
Pregnant and breastfeeding women should seek medical consultation before using this medicine.
Frequently Asked Questions (0)
You Could Also Consider These Fungal Nail Treatment Products
Scholl Fungal Nail Treatment - 3.8ml
Easy to use. Highly effective. Stops the problem from spreading. Helps prevent re-infection. Dermatologically tested.
£19.99
Add to basket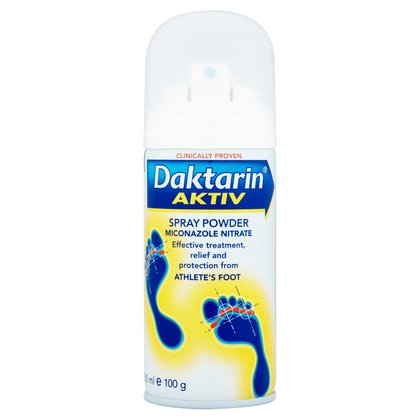 Daktarin Aktiv Spray Powder
Daktarin Aktiv Spray Powder has been formulated to effectively treat and relieve athlete's foot.
£6.79
Add to basket
Great Combinations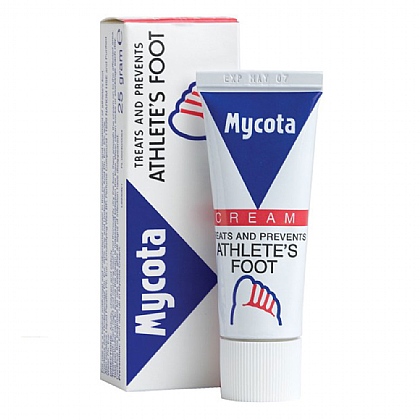 Mycota Cream - 25g
Prevents & treats athlete's foot. Relieves discomfort.
£3.14
RRP £3.30
Save £0.16 (5% OFF)
View Product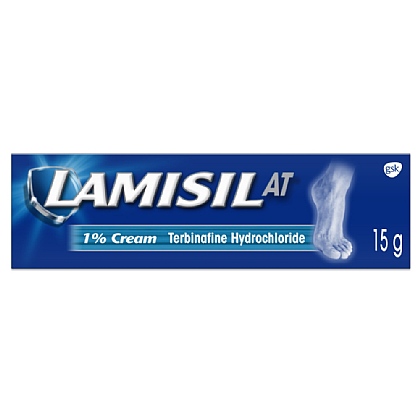 Lamisil AT 1% Cream - 15g
Topical antifungal agent. Works to kill sensitive fungi. Contains Terbafine Hydrochloride 1%.
£6.44
Add to basket