Carnation Pressure Relief Insoles
Product Information
Carnation Pressure Relief Insoles are long life comfort insoles with excellent shock absorbing properties. The material will quickly rebound to its original thickness and will not compress, harden or break up.
Description
Long life insoles with rapid cushion recovery, plus antifungal and antibacterial protection.
Usage
Separate insoles and using sharp scissors trim to your size following the guide printed on the insoles. For best fit do not cut too small. Insert into shoe with the fabric side up. To wash: Gently hand wash in warm soapy water. Rinse and dry thoroughly away from direct heat.
Ingredients
1 pair of insoles
Suitable For
Suitable for everyday use.
Cautions/Allergies
Please read instructions carefully.
Frequently Asked Questions (0)
You Could Also Consider These Insoles Products
Great Combinations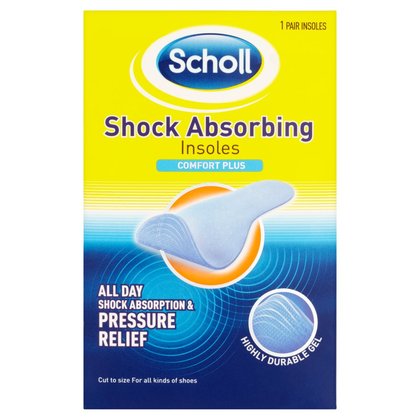 Scholl Shock Absorbing Insoles
Did you know that we take up to 10,000 steps every day? Scholl Comfort Plus Insoles range has been developed by Scholl, the Worlds No.
£5.81
RRP £6.12
Save £0.31 (5% OFF)
View Product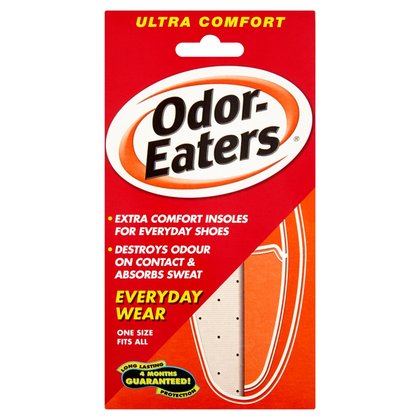 Odor-Eaters Ultra Comfort Insoles
Ultra Comfort Insoles are specifically designed for Everyday Shoes.
£3.59
RRP £3.78
Save £0.19 (5% OFF)
View Product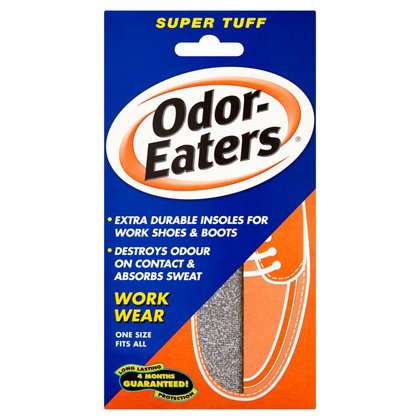 Odor-Eaters Super Tuff Insoles
Super Tuff Insoles are specifically designed for Work Shoes.
£4.74
RRP £4.99
Save £0.25 (5% OFF)
View Product