Product Information
Germolene New Skin forms a clear and effective, waterproof barrier that protects against minor skin damage such as grazes, blisters and other superficial wounds.


Description
Germolene New Skin eradicates the use for unsightly plasters. Once applied this germ-proof, liquid plaster formulation rapidly forms upon the skin, allowing for the natural healing process to occur. You can rest assured in the knowledge that your minor skin wound is well protected with Germolene New Skin.
Usage
Cleanse and dry skin, then apply with special applicator in bottle cap. Replace cap firmly, immediately after use. To reduce stinging, let minor damage dry or form scab first. To remove apply more Germolene New Skin and wipe off. Avoid spillage.
Ingredients
Ethyl Acetate. Alcohol Denat. Nitrocellulose. Ricinus Communis. Isopropyl Alcohol. Amyl Acetate. Isobutyl Alcohol. Camphor. Parfum (includes Benzyl Alcohol. Citronellol).
Suitable For
Suitable For adults. Not recommended for children.
Cautions/Allergies
Not recommended for use on children. Germolene New Skin is not suitable for deep cuts, severe burns or injuries that appear infected or inflamed. If inflammation develops or no improvement occurs, seek medical consultation. Keep out of the reach and sight of children. Highly Flammable. Keep away from flames.
Frequently Asked Questions (0)
You Could Also Consider These First Aid Kits Products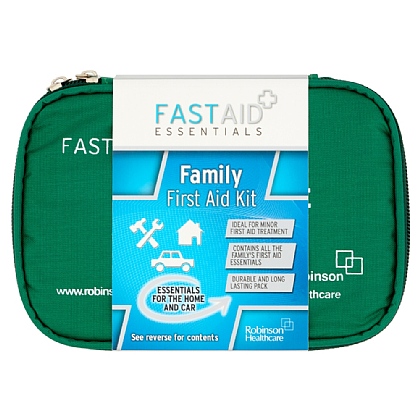 Fast Aid Essentials Family First Aid Kit
The Fast Aid Essentials First Aid Kit is ideal for minor first aid treatment.
£14.24
RRP £14.99
Save £0.75 (5% OFF)
View Product