Elastoplast Waterproof Airstrip Assorted Plasters - 40
Description
Elastoplast Waterproof Airstrip Assorted Plasters provide reliable adhesion, are breathable, flexible and include a soft material that allows your skin to breathe as it heals. Each plaster forms an effective barrier against water and dirt.
Usage
Clean wound and gently dry skin. Apply without stretching. Use each strip only once.
Ingredients
Pack includes: 20 plasters - 19 x 65mm. 10 plasters - 30 x 65mm. 2 plasters - 50 x 72 mm. 8 plasters - 23 mm.
Suitable For
Suitable For adults and children.
Cautions/Allergies
Keep out of the reach and sight of young children. For external use only. Store in a cool dry place.
Frequently Asked Questions (0)
You Could Also Consider These Plasters & Bandages Products
Great Combinations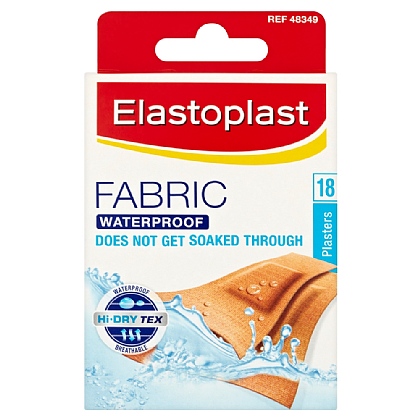 Elastoplast Mixed Fabric & Washproof Plasters - 18
Flexible and dirt proof. Good adhesion. Durable & breathable fabric. Helps prevent infection. Flexible & air permeable. Pleasant to wear. Covers the wound.
£2.13
RRP £2.24
Save £0.11 (5% OFF)
View Product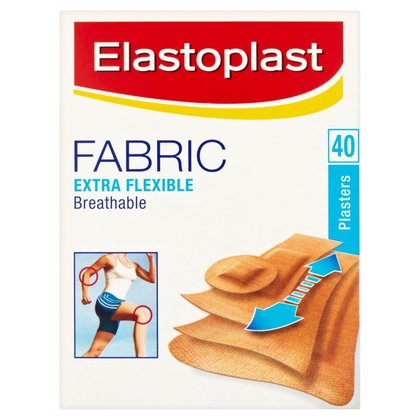 Elastoplast Fabric Assorted Plasters - 40
Recommended for all types of small wounds. Breathable fabric. Protects & cushions the wound. Strong adhesion.
£2.86
RRP £3.36
Save £0.50 (15% OFF)
View Product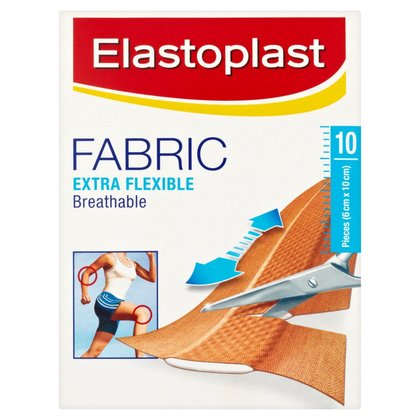 Elastoplast Fabric Dressing Strips 6cm x 10cm - 10
Extra flexible & breathable. Strong adhesion. Protects and cushions the wound. With extra flexible fabric.
£2.61
RRP £2.75
Save £0.14 (5% OFF)
View Product