Elastoplast Finger Strips 19 x 120mm - 16
Elastoplast Finger Strips have been designed to cover for cover all types of small wounds on the fingers. These elastic fabric strips are extra long for better hold.
Extra flexible & breathable
Wraps around the finger twice for extra hold
Strong sticking power for greater reliability
Flexible fabric that stretches with your finger
Durable
Product Information
Usage
Clean wound and gently dry skin. Apply without stretching. Use only once.
Ingredients
Strips contain skin friendly materials.
Suitable for / Cautions
Suitable For
Suitable For adults and children 2 years and over.
Cautions/Allergies
Keep out of the reach and sight of young children. For external use only.
Great Combinations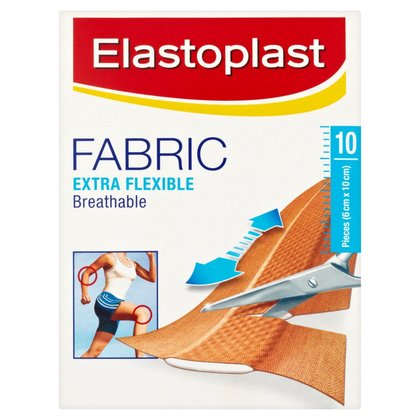 Elastoplast Fabric Dressing Strips 6cm x 10cm - 10
Extra flexible & breathable. Strong adhesion. Protects and cushions the wound. With extra flexible fabric.
£2.61
RRP £2.75
Save £0.14 (5% OFF)
Add to basket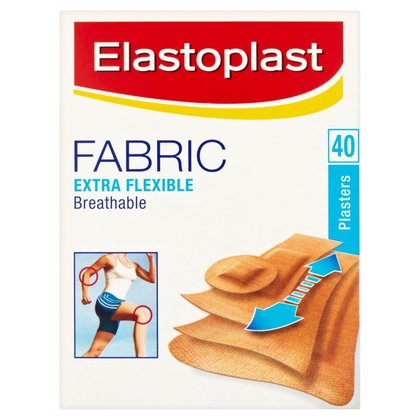 Elastoplast Fabric Assorted Plasters - 40
Recommended for all types of small wounds. Breathable fabric. Protects & cushions the wound. Strong adhesion.
£3.19
RRP £3.36
Save £0.17 (5% OFF)
Add to basket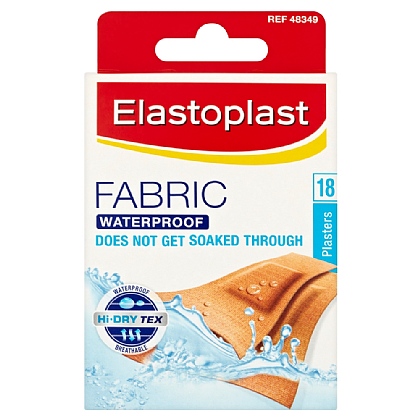 Elastoplast Mixed Fabric & Washproof Plasters - 18
Flexible and dirt proof. Good adhesion. Durable & breathable fabric. Helps prevent infection. Flexible & air permeable. Pleasant to wear. Covers the wound.
£2.13
RRP £2.24
Save £0.11 (5% OFF)
Add to basket
You Could Also Consider These Plasters & Bandages Products