Product Information
The Clearblue Digital Ovulation Test helps women maximise their chances of conceiving naturally by measuring the changes in level of a key fertility hormone luteinising hormone (LH). This then identifies the two most fertile days of each menstrual cycle.


Description
Clearblue Digital Ovulation Test is more accurate than calendar and temperature methods. It provides women with precise results on a clear digital display.
Usage
Please always read the instructions on pack and in the leaflet carefully before use.
Ingredients
X 10 tests.
Suitable For
Suitable For adult women.
Cautions/Allergies
Keep out of the reach and sight of children. Ensure you correctly identify your usual cycle length before you start, to ensure you test at the right time to find your LH surge. You can test at any time of the day, but you should test at the same time of day each day. Try not to urinate for four hours before you do the ovulation test, and you should avoid excessive fluid intake before testing û you might find it easier to use the first urine of the day.
Frequently Asked Questions (0)
You Could Also Consider These Fertility, Ovulation & Pregnancy Tests Products
Great Combinations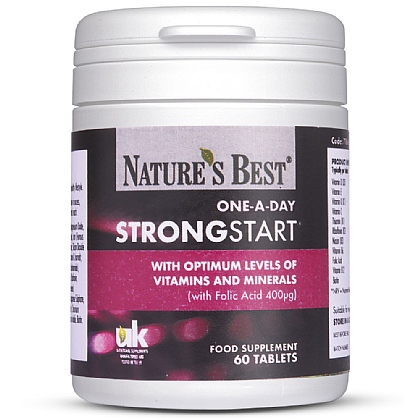 StrongStart®, Specifically Formulated For Women During Pregnancy
With 22 Nutrients Including Folic Acid, 60 Tablets, 2 Month's Supply, 1 a day
Strongstart® provides all the essential micronutrients required for before and during pregnancy including vitamin B3 and folic acid. The perfect partner to a fish oil supplement.
£11.25
Add to basket