Tampax Blue Box Regular
Protective Skirt to help avoid leaks before they happen
Anti-slip grip allows easy and controlled insertion
Gynaecologically tested
Free from fragrances and dyes
Cardboard applicator for clean insertion
Independently tested for harmful substances by Oeko-Tex
Protective Skirt to help avoid leaks before they happen
Anti-slip grip allows easy and controlled insertion
Gynaecologically tested
Free from fragrances and dyes
Cardboard applicator for clean insertion
Independently tested for harmful substances by Oeko-Tex
Product Information
Tampax tampons offer long lasting protection, with an absorbent tampon core for better protection.
Tampax Regular tampons with cardboard applicator help you feel clean and confident. They are free from fragrances and dyes. Tampax tampons have an absorbent core and a protective skirt for additional back-up protection, while their cardboard applicator features an anti-slip grip for easy insertion. Tampax Regular tampons with cardboard applicator are for light to medium flow days during your period. Tampax tampons have been gynaecologically tested. They have also been independently tested for harmful substances by Oeko-Tex. Feel clean and confident.
Usage
Do not flush tampons, wrappers or applicators. Bin them. Keep in a cool dry place. For more information about our products please visit our Tampax website.
Ingredients
Tampax Regular Tampons With Cardboard Applicator X 20
Suitable For
Cautions/Allergies
Tampons are associated with Toxic Shock Syndrome (TSS). TSS is a rare but serious illness that may be fatal. Read and save the enclosed information. Always use the lowest absorbency for your flow. Change every 4-8 hours.
Frequently Asked Questions (0)
You Could Also Consider These Tampons Products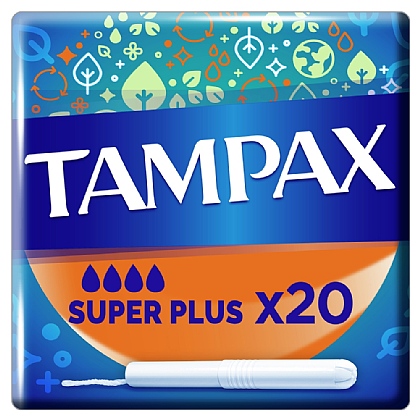 Tampax Blue Box Super Plus
Long lasting protection
Absorbent tampon core for better protection
Anti-slip grip allows easy and controlled insertion

£2.49
Add to basket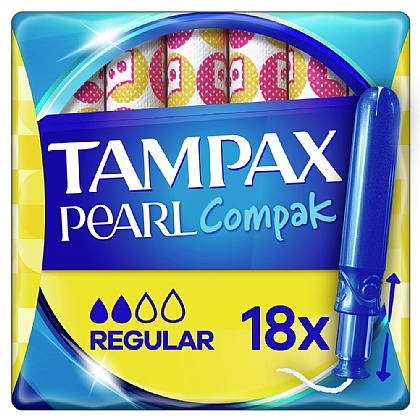 Tampax Compak Pearl Regular 18
3X COMFORT. Smooth applicator, Motionfit Protection, Smooth removal layer
Leakguard Braid for added backup protection to help prevent leaks
Gynaecologically tested
£3.49
Add to basket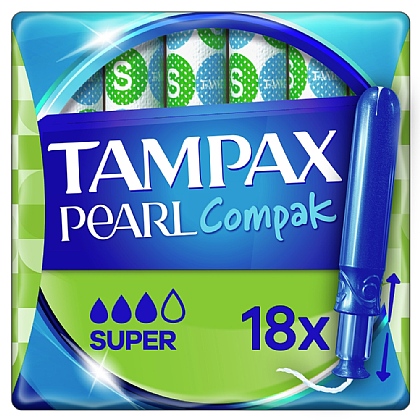 Tampax Compak Pearl Super 18
3X COMFORT. Smooth applicator, Motionfit Protection, Smooth removal layer
Leakguard Braid for added backup protection to help prevent leaks
Gynaecologically tested
£3.49
Add to basket
Great Combinations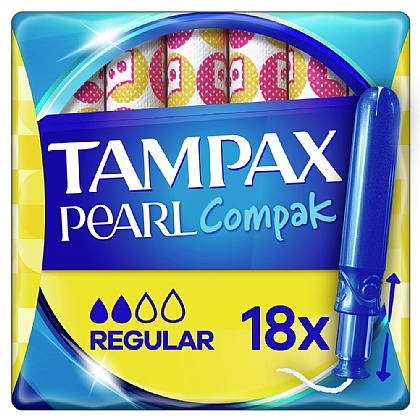 Tampax Compak Pearl Regular 18
3X COMFORT. Smooth applicator, Motionfit Protection, Smooth removal layer
Leakguard Braid for added backup protection to help prevent leaks
Gynaecologically tested
£3.49
Add to basket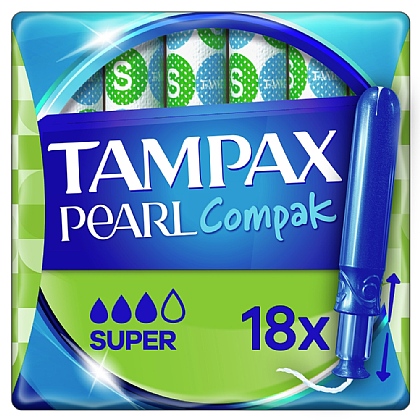 Tampax Compak Pearl Super 18
3X COMFORT. Smooth applicator, Motionfit Protection, Smooth removal layer
Leakguard Braid for added backup protection to help prevent leaks
Gynaecologically tested
£3.49
Add to basket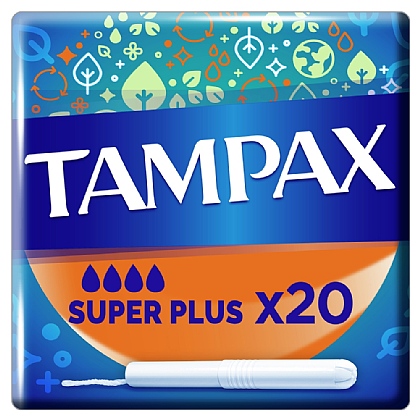 Tampax Blue Box Super Plus
Long lasting protection
Absorbent tampon core for better protection
Anti-slip grip allows easy and controlled insertion

£2.49
Add to basket