Product Information
Optrex Refreshing eye drops are specially designed to help soothe tired, sore and uncomfortable eyes. They are safe to use every day and contain natural plant extracts to refresh and revitalise the eyes.


Description
A busy work schedule, constant travelling, regular computer use, centrally heated environments, contact lenses, and even make-up are just some of the things that can take a toll on your eyes, leaving them tired, irritated and uncomfortable.Optrex Refreshing Eye Drops help to combat the effects of modern living and are balanced at the natural pH of tears. Refreshing Eye Drops include a gentle and cooling formula that is suitable for everyday use. They replenish moisture and revive eyes, leaving them looking and feeling incredibly healthy..
Usage
Directions for useAdults and Children1. Remove contact lenses before use, allow at least 15 minutes before replacing them after use.2. Tilt your head backwards and gently squeeze 1 or 2 drops into each eye.
Ingredients
Active ingredient: Chloramphenicol Ph. Eur. 1% w/w,Also contains: Liquid Paraffin, Polyethylene in Mineral Oil
Suitable For
Safe to use in children's eyes with the supervision of an adult.
Cautions/Allergies
Keep out of reach of children.Do not use after expiry date.
ImportantIf irritation persists seek medical advice.Safe to use in children's eyes with the supervision of an adult.
Frequently Asked Questions (0)
You Could Also Consider These Dry Eyes Products
Great Combinations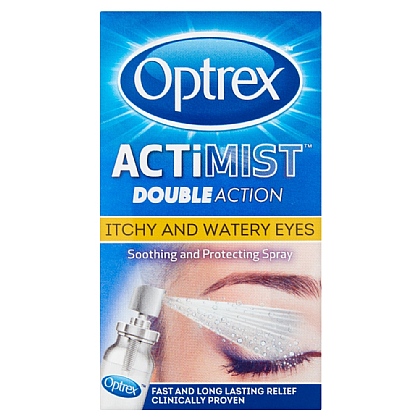 Optrex ActiMist 2 in 1 Eye Spray for Itchy + Watery Eyes 10ml
Optrex ActiMist 2 in 1 Spray for itchy and watery eyes repairs the eye's natural protective layer.
£15.19
RRP £15.99
Save £0.80 (5% OFF)
View Product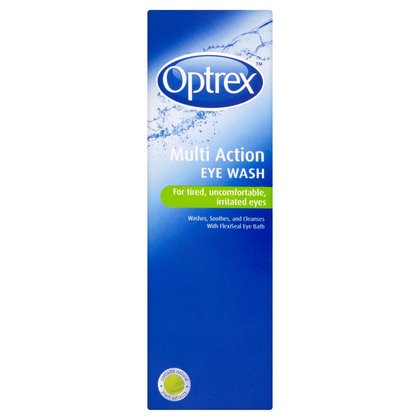 Optrex Multi Action Eye Wash 300ml
Optrex Multi Action Eye wash washes away particles to help cleans and soothe the eyes.
£6.64
RRP £6.99
Save £0.35 (5% OFF)
View Product