Murine Drops Bright & Moist Eyes - 15ml
Murine Drops Bright & Moist Eyes is specially formulated to give white bright eyes. They eye drops are fast acting and long lasting, ideal for great looking and feeling eyes in an instant.
Brightens and whitens
Moisturises and soothes
Fast acting and long lasting
Product Information
Usage
Tilt head back and gently squeeze 1 or 2 drops into each eye, up to 4 times per day. Do not let the tip of the dropper touch the eye or any other surface. Replace cap after use.
Ingredients
Purified water. Boric acid. Hydroxypropyl methylcellulose. Glycerin. Disodium EDTA. Sodium borate. Potassium chloride. Magnesium chloride. Calcium chloride. Benzalkonium chloride. Sodium chloride. Naphazoline hydrochloride. pH adjusted for comfort with Sodium Hydroxide or Hydrochloric Acid.
Suitable for / Cautions
Suitable For
Suitable For adults and children over the age of 12 years.
Cautions/Allergies
For use in eyes only. Keep out of the reach and sight of children. Do not apply whilst wearing contact lenses. Not suitable for use in children under 12 years.
Great Combinations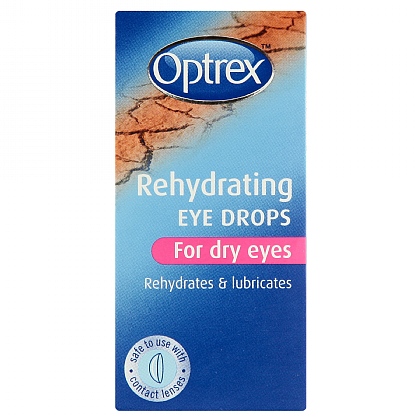 Optrex Rehydrating Eye Drops for Dry Eyes 10ml
Optrex Rehydrating Eye Drops are specially formulated to instantly rehydrate and lubricate dry eyes.
£4.74
RRP £4.99
Save £0.25 (5% OFF)
Add to basket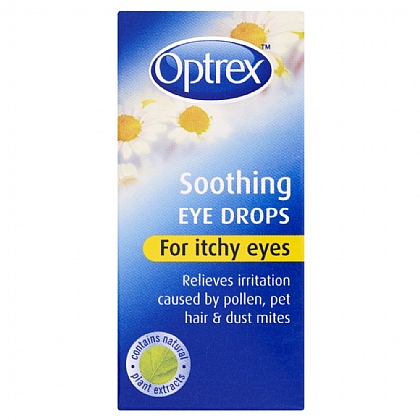 Optrex Soothing Eye Drops for Itchy Eyes 10ml
Optrex Soothing Eye drops contain natural plant extracts which gentle cleanse and soothe the eyes.
£4.27
RRP £4.49
Save £0.22 (5% OFF)
Add to basket
You Could Also Consider These Dry Eyes Products