Lacri-Lube Ophthalmic Ointment - 5g
Lubricates and protects the eyes
For dry or irritated eyes
Preservative free
Product ID: 5016007508901
Lubricates and protects the eyes
For dry or irritated eyes
Preservative free

Product Information
Currently Out Of Stock - Expected due date May 2019

Lacri-Lube Ophthalmic Ointment is used to lubricate and protect your eyes in certain eye conditions, or during or after surgery.


Description
Lacri-Lube Eye Ointment works by providing tear-like lubrication for relief of dry eyes and eye irritation. It may also be used for other conditions as advised by your doctor
Usage
Wash your hands before using Lacri-Lube. Pull lower lid down to form a pouch and apply a small strip of ointment into it. Repeat this treatment as often as required or as instructed by a medical practitioner. To avoid contamination, do not touch tip to any surface, including the eye. If you use other eye medicines at the same time, wait 5 minutes and use Lacri-Lube as the last medication.
Ingredients
White soft paraffin 57.3%. Liquid Paraffin 42.5%. Wool Alcohols 0.2%.
Suitable for / Cautions
Suitable For
Suitable For adults.
Cautions/Allergies
Keep out of the reach and sight of children. Do not use if you are allergic to wool alcohols. Lacri-Lube Ophthalmic Ointment may cause short term blurring (typically 1 - 15 minutes upon use). Do not drive or use machinery unless your vision is clear. If irritation, pain, redness and changes in vision occur or worsen, stop use and see your doctor. If you are pregnant or breast-feeding, seek medical consultation before using this medication. Seek medical consultation if you wear contact lenses before using this medication.
You Could Also Consider These Dry Eyes Products
Great Combinations
Optrex Refreshing Eye Drops for Tired Eyes 10ml
Optrex Refreshing eye drops are specially designed to help soothe tired, sore and uncomfortable eyes.
£4.74
RRP £4.99
Save £0.25 (5% OFF)
Add to basket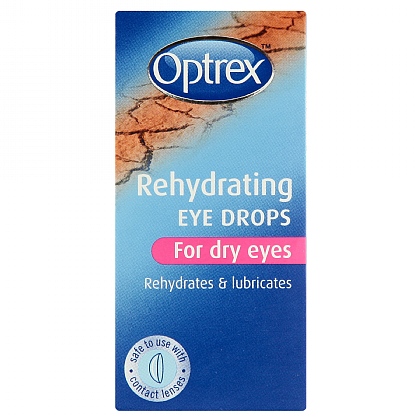 Optrex Rehydrating Eye Drops for Dry Eyes 10ml
Optrex Rehydrating Eye Drops are specially formulated to instantly rehydrate and lubricate dry eyes.
£4.74
RRP £4.99
Save £0.25 (5% OFF)
View Product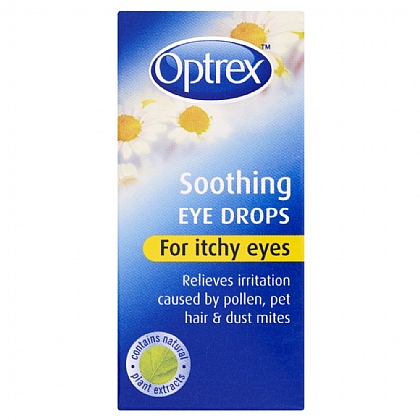 Optrex Soothing Eye Drops for Itchy Eyes 10ml
Optrex Soothing Eye drops contain natural plant extracts which gentle cleanse and soothe the eyes.
£4.27
RRP £4.49
Save £0.22 (5% OFF)
Add to basket