Bausch & Lomb Boston Cleaner Advance Formula 30ml
Product Information
Bausch & Lomb Boston Cleaner Advance Formula is recommended for removing protein and lipid deposits from rigid, gas permeable contact lenses


Description
Daily use of Boston Advance« Cleaner will remove protein, lipids, accumulated film, and debris from rigid gas permeable contact lenses.
It prevents the accumulation of stubborn deposits which reduce wearing comfort.
Usage
Ingredients
Suitable For
Cautions/Allergies
Frequently Asked Questions (0)
You Could Also Consider These Contact Lens Solution Products
Great Combinations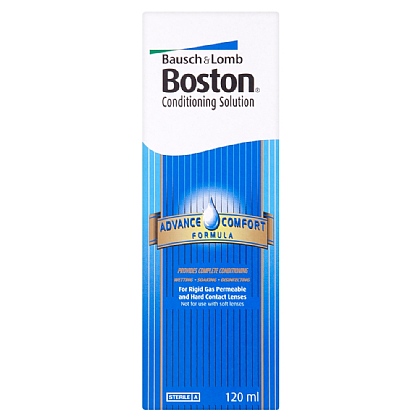 Bausch & Lomb Boston Advance Comfort Formula Conditioning Solution - 120ml
Specially formulated solution. Cleans rigid gas permeable contact lenses. Improves wearing comfort.
£6.69
RRP £6.94
Save £0.25 (4% OFF)
View Product