Mycota Powder - 70g
Treats and prevents athlete's foot
Antifungal and antibacterial
Suitable for adults and children
Treats and prevents athlete's foot
Antifungal and antibacterial
Suitable for adults and children
Product Information
Mycota Powder helps to kill fungi that causes athlete's foot. It can be used to provide relief from dry skin, itching, irritation and inflammation around the toes.


Description
Mycota Powder contains active ingredients undecylenic acid and zinc undecylenate, which have antifungal and antibacterial properties.
Usage
Each morning & evening, wash and thoroughly dry the foot. Sprinkle on the powder (preferably after applying Mycota Cream) and ensure a generous application between the toes. Each day wear clean socks or other hosiery dusted inside with Mycota Powder. Continue treatment for one week after all evidence of infection has disappeared.
Ingredients
Zinc Undecenoate. Undecenoic Acid. Maize Starch. Light Kaolin (Irradiated). Perfume Compound 11899 Narom. Industrial Methylated Spirit.
Suitable For
Suitable For adults, the elderly and children.
Cautions/Allergies
For external use only. Keep out of reach and sight of children. Avoid contact with the eyes. Do not apply to broken skin. Pregnant and breastfeeding women should seek medical consultation before using this treatment.
Frequently Asked Questions (0)
You Could Also Consider These Fungal Infections Products
Great Combinations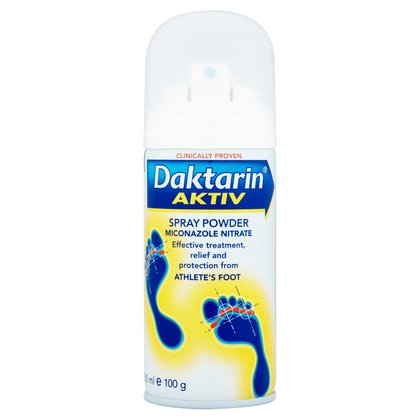 Daktarin Aktiv Spray Powder
Daktarin Aktiv Spray Powder has been formulated to effectively treat and relieve athlete's foot.
£6.79
Add to basket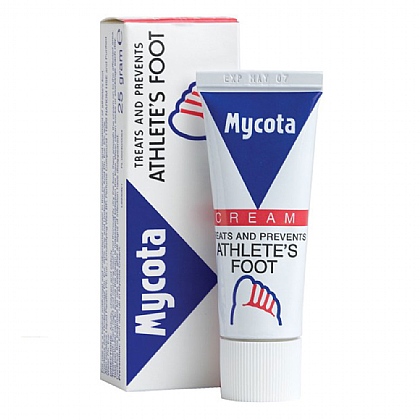 Mycota Cream - 25g
Prevents & treats athlete's foot. Relieves discomfort.
£3.14
RRP £3.30
Save £0.16 (5% OFF)
View Product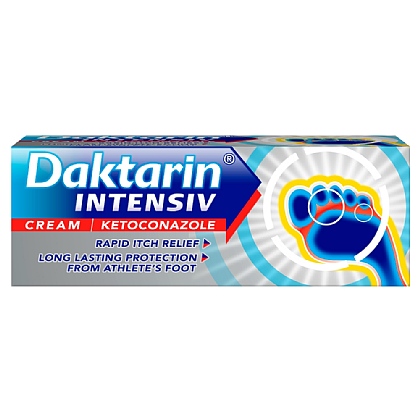 Daktarin Intensive Cream - 15g
Rapidly relieves itching related to fungal infections. Provides long lasting protection. Ideal for athlete¬ s foot.
£6.18
RRP £6.50
Save £0.32 (5% OFF)
View Product