Odaban Anti-Perspirant Spray
Product Information
Odaban Anti-Perspirant Spray is the most effective and safest anti-perspirant for the control of excessive sweating and the associated complications of body odour, sweat rashes, Athletes Foot, sports blistering and chaffing.


Description
Excessive sweating can be really stressful, embarrassing and can lead to discomfort, odour and conspicuous staining of clothes. Sweating is the process by which the body's natural mechanism regulates temperature of the blood and other organs around the body. The human body has approximately 2 million sweat glands, which are mostly located around the head, in the armpits, palms and feet. Sweat evaporates from these glands to cool the body.Odaban Anti-Perspirant Spray is a gentle and effective spray which contains a tried and tested formulation of 20% aluminium chloride in a silicone and pure alcohol base. These active ingredients do not stop the sweat glands from working, but instead, encourage a drying effect which is produced by poral "plugs" formed from a combination of aluminium and skin protein. These poral plugs transport perspiration to areas of the skin from which evaporation can take place more easily or to the kidneys for excretion. Odaban Anti-Perspirant Spray has long been used worldwide to protect against excessive sweating. It is suitable for all skin types and is 100% free from perfumes and allergy inducing ingredients.No matter the ambient temperature, Odaban spray will bring you the freedom to concentrate on everyday tasks with a new found confidence.
Usage
Application usually required once or twice weekly. Ensure the skin is perfectly dry before applying Odaban, a light dusting of talc may be required. Delay application after bathing for at least an hour. Apply only one spray last thing at night when relaxed. Women and those with sensitive skin should talc and apply very sparingly on cotton wool. The next morning bathe and dry the treated areas. Never apply Odaban during the day.
Ingredients
20% w/v Aluminium Chloride, 1% v/v Dimethicone Coplyol 193, Ethanol
Suitable For
Suitable for heavy perspiration in adults
Cautions/Allergies
Do not apply to wet skin. Avoid contact with clothes, polished surfaces, the mouth and eyes or broken skin. Store in a cool place, avoid flame. Keep out of reach of children.
Frequently Asked Questions (0)
You Could Also Consider These Excessive Sweating Products
Great Combinations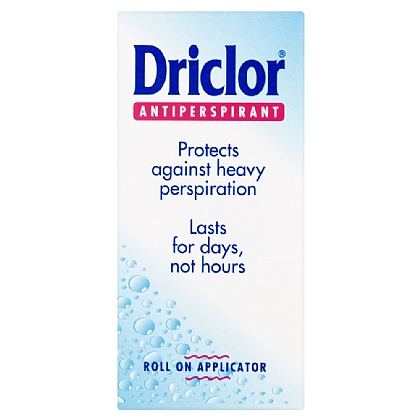 Driclor Solution Roll On Applicator - 20ml
Roll on applicator. Combats excessive perspiration. Lasts for days. Promotes a cool & dry feeling.
£6.49
View Product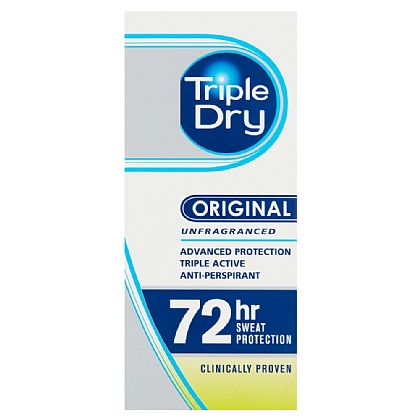 Triple Dry Advanced Protection Anti-Perspirant Quick Dry Roll-On
Triple Dry is a fragrance-free, anti-bacterial, specialist anti-perspirant proven to protect against heavy perspiration.
£6.78
RRP £7.14
Save £0.36 (5% OFF)
View Product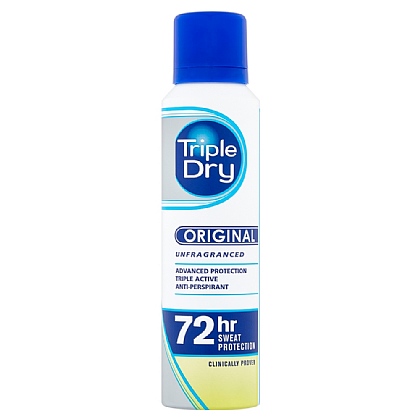 Triple Dry Unfragranced 72hrs Advanced Protection Anti-Perspirant
Triple Dry is a fragrance-free, anti-bacterial, specialist anti-perspirant proven to protect against heavy perspiration.
£5.69
RRP £5.99
Save £0.30 (5% OFF)
View Product