Duphalac Solution is a laxative suitable
for children and adults to relieve constipation. Duphalac also treats and prevents hepatic encephalopathy which is a liver problem also known as hepatic coma.
Treatment of constipation

200ml Bottle
Contains 3.35g of Lactulose
Suitable for children and adults
Product Information
Description
Duphalac Solution contains lactulose
which is used to relieve constipation. It is a gentle, effective treatment which works naturally with your body to relieve constipation.
Usage
Adults take: 15ml twice daily.
Children aged 5-10 years take: 10ml twice daily. Children aged 1-5 years take: 5ml twice daily. Infants under the age of 1 year take: 2.5ml twice daily.
Duphalac Solution can be mixed with fruit juice, water, milk and a soft dessert to improve the taste.
Ingredients
Each 5ml contains: Lactulose
concentrate 3.35g. Other ingredients: water, lactulose, galactose, epilactose, fructose, tagatose, hydrogen peroxide and sodium hydroxide.
Suitable for / Cautions
Suitable For
Suitable for adults and children.
Cautions/Allergies
If symptoms persist or worsen, inform your doctor. Before using Duphalac inform your
doctor if you have any allergies or if you are allergic to the medicine.
Great Combinations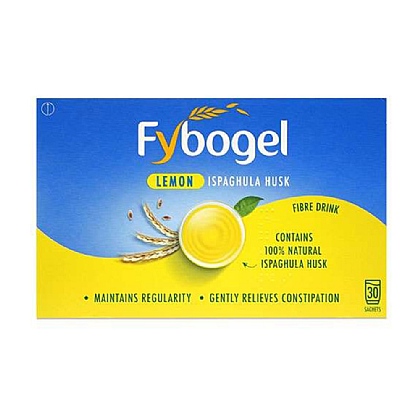 Fybogel Lemon Sachets - 2x30
Contains ispaghula husk. Relieves constipation. Gluten free.
£7.99
RRP £8.42
Save £0.43 (5% OFF)
Add to basket
Senokot Syrup - 500ml
Fruit flavoured. Provides effective relief from constipation. Suitable for very young children.
£7.49
RRP £7.80
Save £0.31 (4% OFF)
Add to basket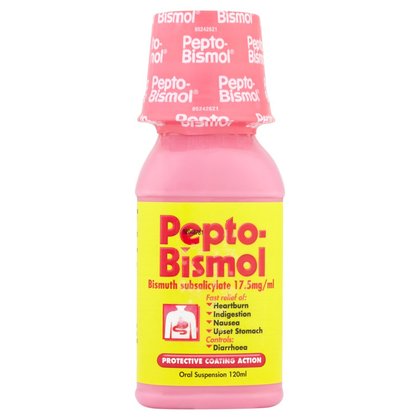 Pepto Bismol Oral Suspension - 120ml
Pepto Bismol Oral Suspension has been formulated to help relieve heartburn, indigestion, nausea, upset stomach, and diarrhoea.
£2.90
RRP £3.05
Save £0.15 (5% OFF)
Add to basket
You Could Also Consider These Constipation Products