Colpermin IBS Relief Capsules
Colpermin IBS Relief Capsules contain natural peppermint oil formulated in a sustained release capsule, clinically proven to provide effective, targeted relief from the symptoms of irritable bowel syndrome.
Effective, soothing relief from IBS
Painful spasms, bloating, trapped wind, diarrhoea and constipation
Contains natural peppermint oil
20 Sustained Release Capsules
Product Information
Usage
Swallow the capsules whole with a drink of water.
Adults and elderly: One capsule three times a day; the dose may be increased to two capsules three times a day if necessary.
Ingredients
Each Sustained Release Capsule contains the active ingredient Peppermint Oil BP 0.2ml. Also contains Gelatin and Refined Arachis Oil (Peanut Oil).
Suitable for / Cautions
Suitable For
Suitable for adults and elderly.
Cautions/Allergies
Do not take immediately after food. Do not chew or break the capsules. Do not take indigestion remedies at the same time of day as this medicine. If your condition does not improve after two weeks of treatment, consult your doctor.
Great Combinations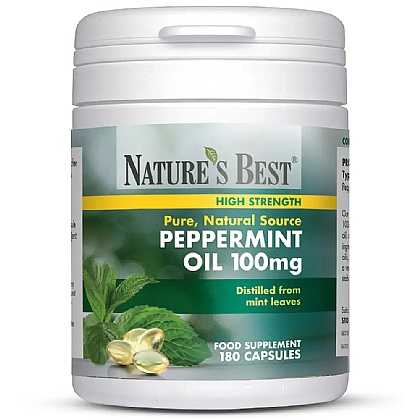 Peppermint Oil 100mg
A pure extract distilled from natural mint leaves in a convenient veggie capsule form
High strength natural peppermint oil distilled from mint leaves. Each vegetarian capsule contains 100mg of pure peppermint oil with the precious 'actives' preserved.
£19.90
£15
View Product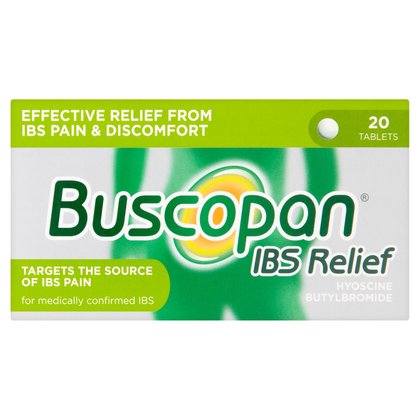 Buscopan IBS Relief Tablets - 20
Relieves painful abdominal spasms in medically confirmed IBS. Contains hyoscine butylbromide .
£4.74
RRP £4.99
Save £0.25 (5% OFF)
Add to basket
You Could Also Consider These Constipation Products