Phillips Milk of Magnesia Liquid - 200ml
Relieves indigestion
excess acid and wind
heartburn and stomach discomfort
Relieves constipation
Gentle and soothing
Relieves indigestion
excess acid and wind
heartburn and stomach discomfort
Relieves constipation
Gentle and soothing
Product Information
Phillips Milk of Magnesia Liquid has been formulated to relieve indigestion, excess acid and wind, heartburn and stomach discomfort. It can also be used as a laxative to relieve constipation


Description
Phillips Milk of Magnesia Liquid contains the active ingredient magnesium hydroxide, which acts as an antacid by neutralising excess acid in the stomach. When taken orally it can help alleviate constipation and also relieve indigestion, heartburn and flatulence. Magnesium hydroxide draws fluid into the intestine and to retain those already present, serving to distend the bowel. It then stimulates the nerves within the colon wall, which results in the evacuation of colonic contents.
Phillips Milk of Magnesia Liquid has a traditional chalky-mint flavour and is often considered to be one of the more gentler laxatives, as opposed to stimulant laxatives like Dulcolax..
Usage
Adults: Take one to two 5ml spoonful. Repeat as necessary to a maximum of twelve 5ml spoonfuls (60ml) in 24 hours. Children aged 3 - 12 years: Take one 5ml spoonful. Repeat as necessary to a maximum of six 5ml spoonfuls (30ml) in 24 hours.
Ingredients
Magnesium Hydroxide. Sodium Hydrogen Carbonate. Oil of Peppermint. Glycerol. Sodium Saccharin. Purified Water.
Suitable For
Suitable For adults and children over the age of 3 years.
Cautions/Allergies
Keep out of reach and sight of children. Not suitable for children under the age of 3 years. Not suitable for pregnant & breastfeeding women, or those with known kidney problems.
Frequently Asked Questions (0)
You Could Also Consider These Constipation Products
Senokot Max Strength Tablets - 48
Max strength remedy. Contains natural senna. Promotes gentle effective constipation relief. Helps restore your natural rhythm.
£8.36
RRP £8.79
Save £0.43 (5% OFF)
View Product
Great Combinations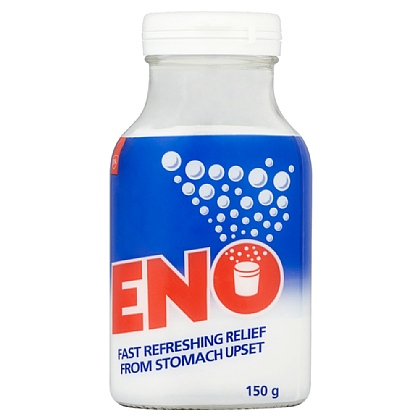 ENO Original Fruit Salts - 150g
Fast & refreshing. Relieves stomach upset. Relieves indigestion, flatulence (wind) & nausea. Gluten & lactose free. No sugar, sweeteners or preservatives
£3.49
Add to basket