Pantoloc Control 20mg Tablets - 14
Treats of reflux symptoms
relieves heartburn
gastro-resistant tablets
Product ID: 5051562018106
Treats of reflux symptoms
relieves heartburn
gastro-resistant tablets

Product Information
Pantoloc Control 20mg tablets have been formulated for the short term treatment of reflux symptoms in adults, which include heartburn and acid regurgitation. This medicine may not give immediate relief


Description
With just one tablet, Pantoloc Control 20mg Tablets provide effective relief both day and night. You may start to experience symptom relief after one day of treatment, however it may take a few days to reach maximum symptom relief (Pantoloc Control is not intended to provide immediate relief, and once complete relief of symptoms has occurred treatment should be stopped).
Usage
Adults 18 years and over: Tablets should be swallowed whole. Take one tablet per day. You should take these Pantoloc Control tablets for at least 2 - 3 days, until you are completely symptom free.
Ingredients
Pantoprazole. Soya Lecithin.
Suitable for / Cautions
Suitable For
Suitable For adults over the age of 18 years.
Cautions/Allergies
Do not exceed the stated dose. Keep out of reach and sight of children. Not suitable for those under the age of 18 years of age.
You Could Also Consider These Indigestion & Heartburn Products
Great Combinations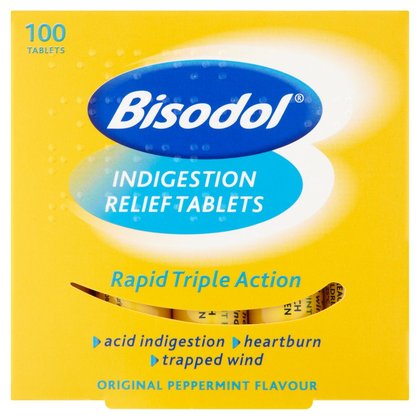 Bisodol Indigestion Relief Tablets - 100
Bisodol Indigestion Relief Tablets provide effective, rapid relief from acid indigestion, heartburn and trapped wind.
£3.54
RRP £3.73
Save £0.19 (5% OFF)
View Product