Buscopan IBS Relief Tablets - 20
Relieves abdominal cramps
Relieves pain and discomfort
Relieves symptoms of IBS
Relieves abdominal cramps
Relieves pain and discomfort
Relieves symptoms of IBS
Product Information
Buscopan IBS Relief Tablets have been formulated to relieve painful colicky aching and spasm in the bowel associated with Irritable Bowel Syndrome.


Description
Buscopan IBS Relief Tablets provide targeted, safe and effective relief from abdominal discomfort and pain. Once swallowed, Buscopan IBS Relief moves slowly down the digestive tract and goes straight to the site of the pain, allowing cramped muscles to gently relax and return to normal.

Buscopan IBS Relief contains the active ingredient Hyoscine-N-butylbromide 10mg, an antispasmodic medication derived from a species of the plant Duboisia. It has been used for more than half a century to relieve the discomfort of abdominal pain, and is particularly useful for sufferers of Irritable Bowel Syndrome (IBS) and period pain.

Irritable Bowel Syndrome (IBS) is often described as when the muscles of the bowel become very sensitive to factors such as emotional stress and anxiety, or food intolerance. This can then cause painful cramps or spasms in the bowel, with an accompanying bloated feeling and abdominal discomfort. In other cases of IBS, short-lived periods of diarrhoea or constipation may occur.
Usage
Adults and children 12 years and over: Start by taking 1 tablet three times a day. You can increase your dose to a maximum of 2 tablets four times a day if needed
Ingredients
Each tablet contains 10 mg of the active ingredient hyoscine butylbromide. The other ingredients are: calcium hydrogen phosphate, maize starch, soluble starch, colloidal silica, tartaric acid, stearic acid, sucrose, talc, acacia, titanium dioxide, macrogol 6000, carnauba wax, white beeswax and povidone.
Suitable For
Suitable For adults and children aged 12 years and over.
Cautions/Allergies
Do not exceed the stated dose. Keep out of the reach and sight of young children. Not suitable for children under 12 years. Pregnant and breastfeeding women should seek medical consultation before using this medicine. Seek medical consultation if you have any underlying medical condition, are taking any other medication or complementary therapy, or if symptoms persist.
Frequently Asked Questions (0)
You Could Also Consider These IBS & Bowel Health Products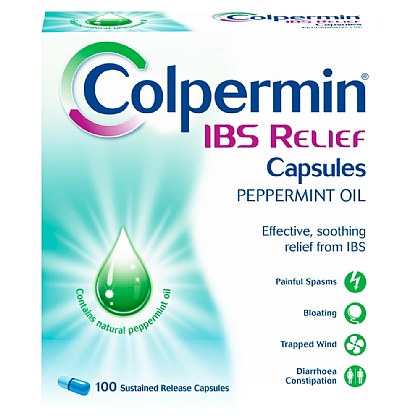 Colpermin IBS Relief Capsules
Colpermin IBS Relief Capsules contain natural peppermint oil formulated in a sustained release capsule, clinically proven to provide effective, targeted relief from the symptoms of irritable bowel syndrome.
£22.30
RRP £23.48
Save £1.18 (5% OFF)
View Product
Great Combinations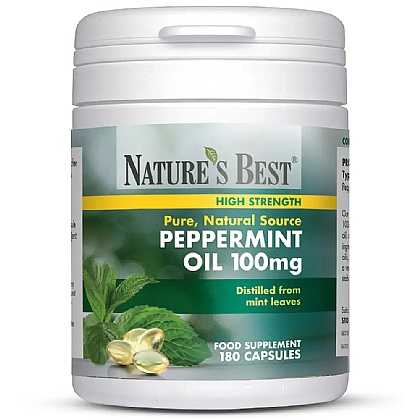 Peppermint Oil 100mg, Pure Grade Extract
Distilled From Natural Mint Leaves, 180 Capsules, 3+ month's supply
High strength natural peppermint oil distilled from mint leaves. Each vegetarian capsule contains 100mg of pure peppermint oil with the precious 'actives' preserved.
£9.95
Add to basket