Nizoral Anti-Dandruff Shampoo (P) - 100ml
Nizoral Anti-Dandruff Shampoo treats and prevents dandruff and it's symptoms including dry, flaky, red and itchy scalp. It is dermatalogically tested and fragrance free too.
Treats and prevents dandruff
Dermatologically tested
Fragrance free
Product Information
Usage
For the first 2 to 4 weeks: use Nizoral Anti-Dandruff Shampoo every three to four days to clear dandruff. Thereafter: use once every one or two weeks to prevent dandruff from coming back. Wet hair and apply a small amount to scalp. Work into a lather. For best results leave on scalp for three to five minutes. Rinse thoroughly.
Suitable for / Cautions
Suitable For
Suitable For adults and children only on prescription.
Cautions/Allergies
For external use only. Do not use more often than directed. Ensure you read through the enclosed instructions, before first use. Shake bottle well before first use. Keep out of the reach and sight of children. Store below 25ªC.
You Could Also Consider These Products
Alpecin Double Effect Shampoo - 200ml
Contains activating caffeine. Anti-inflammatory action. Gentle dandruff removal. Antimicrobial properties. Anti-oxidant effect.
£7.70
RRP £8.10
Save £0.40 (5% OFF)
Add to basket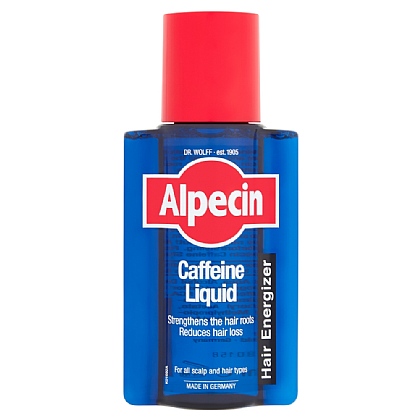 Alpecin Liquid - 200ml
Strengthens hair roots. Prevents hair loss. Suitable for all scalp types. Contains caffeine complex.
£7.70
RRP £8.10
Save £0.40 (5% OFF)
Add to basket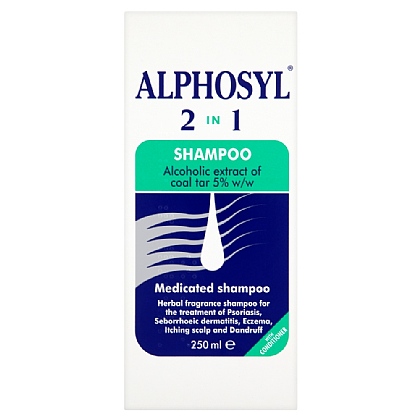 Alphosyl 2 in 1 Shampoo - 250ml
Medicated shampoo. Contains coal tar. Relieves the symptoms of minor skin/scalp conditions.
£6.63
RRP £6.99
Save £0.36 (5% OFF)
Add to basket