Sudafed Blocked Nose Capsules - 24
Unblocks your nose
Clears your catarrh
Non-Drowsy
Unblocks your nose
Clears your catarrh
Non-Drowsy
Product Information
Sudafed Blocked Nose Capsules have been formulated to help clear stuffy noses that normally occur with colds, hay fever and other allergies.


Description
Sudafed Blocked Nose Capsules contain the active ingredient phenylephrine hydrochloride 12mg, an effective nasal decongestant which works by shrinking the blood vessels in the nasal passages. When these blood vessels become dilated nasal congestion (a stuffy nose) tends to occur. Sudafed Blocked Nose Capsules can help clear your nose, relieving that blocked up feeling and enabling you to get on with your day.
Usage
Adults & children aged 12 years and over: Take 1 capsule with a glass of water up to 4 times a day if required.
Ingredients
Phenylephrine Hydrochloride. Lactose.
Suitable For
Suitable For adults and children over the age of 12 years.
Cautions/Allergies
Do not exceed the stated dose. If symptoms persist seek medical consultation. Not suitable for pregnant and breastfeeding women. Keep out of the reach and sight of children, not suitable for children under 12 years of age. Do not store above 25¦C.
Frequently Asked Questions (0)
You Could Also Consider These Congestion Relief Products
Great Combinations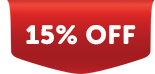 Breathe Easy Blend, A Minty Aroma With Eucalyptus
A stimulating and reviving essential oil blend, 20ml
Eucalyptus, camphor bark and wild peppermint stimulate the airways and create a fresh fragrance to help easier breathing.
£4.50
£3.80
Add to basket
BerryGuard®, Fruit Concentrate with Elderberry & Rosehips
Naturally Sweetened, 500ml, 1+ Month's Supply
A fabulous blend of elderberry, rosehip and blackcurrant fruit concentrates. A powerful combination of important flavonoids and naturally sweetened with red grape juice.
£12.95
View Product