Nurofen Cold & Flu 24 Tablets
Clears a blocked nose and sinuses
Relieves aches & pains
Headache and high temperature
Eases the discomfort of a sore throat.
Clears a blocked nose and sinuses
Relieves aches & pains
Headache and high temperature
Eases the discomfort of a sore throat.
Product Information
Nurofen Cold and Fluc contains two active ingreinets that offer powerful dual action pain relief. Ideal for use during the day time as they are Non drowsy.


Description
Powerful dual action pain reliefNon drowsy. Ibuprofen, Pseudoephedrine.Two active ingredients for relief from:Blocked nose & sinuses, aches and pains, sore throat, fever and headache
Usage
Dosage:For oral administration and short-term use only. Adults, the elderly and children aged 12 years and over:Take 1 or 2 tablets with water up to 3 times a day as required.Leave at least 4 hours between doses.Do not take more than 6 tablets in any 24 hours.Do not give to children under 12 years of age.If symptoms persist or worsen or if the product is required for more than 10 days, consult a doctor.
Ingredients
Each tablet contains the active ingredients ibuprofen (200mg) and phenylephrine hydrochloride (5mg). The other ingredients are cellulose, sodium starch glycoate, hypromellose, magnesium stearate, talc, Mastercote yellow (contains Hydroxypropylmethyl Cellulose (E464), Titanium Dioxide (E171), Quinoline Aluminium Lake (E104) and Sunset Yellow Aluminium Lake (E110)) and black printing ink (contains shellac, iron oxide black (E172) and propylene glycol)
Suitable For
Adults and Children aged 12 years over
Cautions/Allergies
Store below 30C in a dry place. Read the enclosed leaflet carefully before use.DO NOT TAKE IF YOU:Have (or have ever had two or more episodes of) a stomach ulcer, perforation or bleeding. Are allergic to Ibuprofen or any other ingredient of the product, aspirin or other related painkillers.Are taking other NSAID painkillers or aspirin with a daily dose above 75mgSPEAK TO A PHARMACIST/DOCTOR BEFORE TAKING IF YOU: Have or have had asthma, diabetes, high cholesterol, high blood pressure, a stroke, heart, liver, kidney or bowel problems. Are pregnant. Are a smoker. WARNING: Do not exceed the stated dose. KEEP ALL MEDICINES OUT OF THE REACH AND SIGHT OF CHILDREN.
Frequently Asked Questions (0)
You Could Also Consider These Colds & Flu Treatments Products
Great Combinations
BerryGuard®, Fruit Concentrate with Elderberry & Rosehips
Naturally Sweetened, 500ml, 1+ Month's Supply
A fabulous blend of elderberry, rosehip and blackcurrant fruit concentrates. A powerful combination of important flavonoids and naturally sweetened with red grape juice.
£12.95
View Product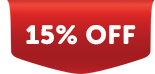 Breathe Easy Blend, A Minty Aroma With Eucalyptus
A stimulating and reviving essential oil blend, 20ml
Eucalyptus, camphor bark and wild peppermint stimulate the airways and create a fresh fragrance to help easier breathing.
£4.50
£3.80
Add to basket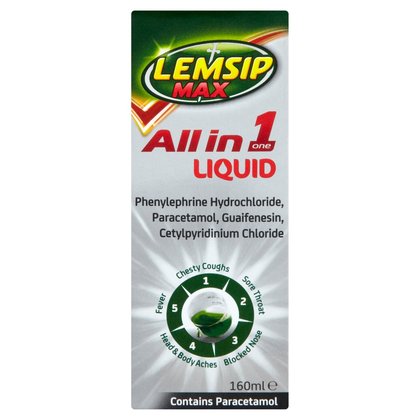 Lemsip Max All in One Liquid
For short term relief of cold and flu symptoms including aches and pains, headache, feverishness, blocked nose, tickly sore throat and chesty coughs.
£5.80
RRP £6.11
Save £0.31 (5% OFF)
View Product