Beechams Flu Plus Caplets - 16
For Sore Throat &Blocked Nose
Aches and Pains
Headache & Fever
For Sore Throat &Blocked Nose
Aches and Pains
Headache & Fever
Product Information
Beechams Flu Plus Caplets provide rapid and effective relief from the major cold and flu symptoms in a convenient easy to swallow caplet.


Description
Beechams Flu Plus Non-Drowsy Caplets contain the three active ingredients; paracetamol 500mg, caffeine 25mg, phenylephrine hydrochloride 5mg. Paracetamol acts as an analgesic (painkiller) and antipyretic (reduces body temperature when you have a fever), while phenylephrine hydrochloride is a decongestant which unblocks the nose and sinuses. Caffeine is included as a mild stimulant to relieve tiredness and fatigue. Take Beechams Flu Plus Caplets at the first sign of flu or a severe cold for the rapid relief of aches, fever, headache, blocked nose, sore throat, sinus pain, shivers and fatigue.
Usage
Adults & children aged 12 years and over: 2 caplets to be taken every four to six hours as necessary. Do not take more than 8 caplets in 24 hours.
Ingredients
Paracetamol. Caffeine. Phenylephrine Hydrochloride. Potassium Sorbate (E 202). Colour Sunset Yellow (E 110).
Suitable For
Suitable For adults and children over the age of 12 years.
Cautions/Allergies
Keep out of the reach and sight of children. Not suitable for children under the age of 12 years. Do not exceed the recommended daily dose. Do not take with any other paracetamol-containing products. If symptoms persist seek medical consultation.
Frequently Asked Questions (0)
You Could Also Consider These Colds & Flu Treatments Products
Great Combinations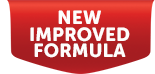 BerryGuard®, Elderberry Concentrate
200ml liquid, 5-10ml daily, 1 month's supply
A fabulous blend of elderberry, rosehip and blackcurrant fruit concentrates. A powerful combination of important flavonoids and naturally sweetened with red grape juice.
£10.95
Add to basket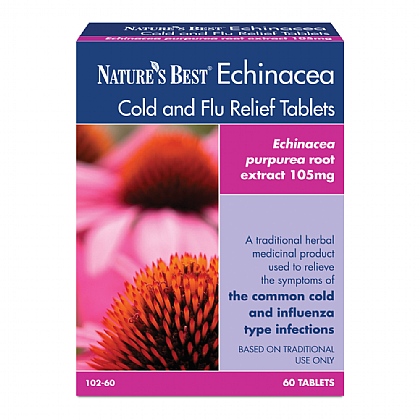 Echinacea Cold and Flu Relief
Traditional Herbal Remedy, 60 Tablets, 1 Month's Supply, 2 a day
High strength pure root extract from Echinacea purpurea. Best price for UK made tablets. Free from contaminants.
£9.95
View Product