Beechams All in One Tablets
Beechams All in One Tablets are used for the short term relief of the symptoms of colds, chills and flu with chesty coughs. These symptoms include headache, shivers, aches and pains, blocked nose and painful sinuses, catarrh, sore throat and a chesty, productive cough.
For Chesty Coughs
Sore Throat &Blocked Nose
Headache & Fever
Product Information
Description
Beechams All-in-One Tablets contain three active ingredients; paracetamol, guaifenesin and phenylephrine hydrochloride. Paracetamol is a painkiller which helps relieve pain and fever, while guaifenesin is an expectorant which loosens phlegm, making it easier to cough up. Phenylephrine hydrochloride acts as a decongestant to relieve nasal congestion which helps make breathing easier.
Usage
Please read enclosed leaflet carefully before taking this medicineHow to takeFor oral use.Adults and children aged 12 years and over: Take 2 tablets every 4 hours as necessary. Do not take more than 8 tablets in 24 hours.Children under 12: Only on doctor's advice.Do not take for more than 5 days except on medical advice
Storage
Do not store above 25¦C..
Ingredients
Each Tablet contains: Paracetamol 250 mg, Guaifenesin 100 mg, Phenylephrine Hydrochloride 5 mgContains Lactose - see leaflet for more information
Suitable for / Cautions
Suitable For
Advisory 12 Years
Great Combinations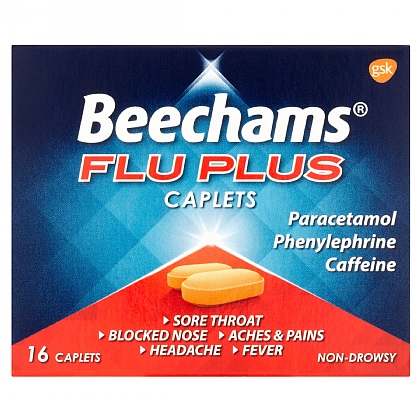 Beechams Flu Plus Caplets - 16
Non drowsy. Relieves fever, aches & pains, sinus pain, blocked nose, headache. Contains paracetamol & caffeine.
£3.67
RRP £3.67
Add to basket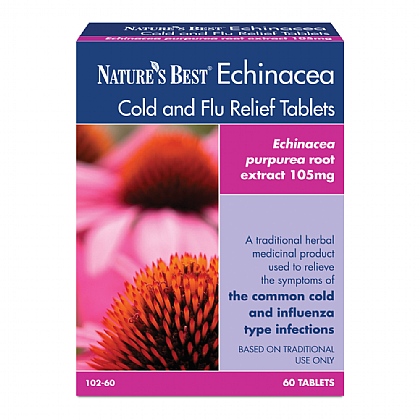 Echinacea Cold and Flu Relief Tablets
Traditionally used to relieve the symptoms of the common cold and influenza type infections
High strength pure root extract from Echinacea purpurea. Best price for UK made tablets. Free from contaminants.
£9.95
£8.45
Add to basket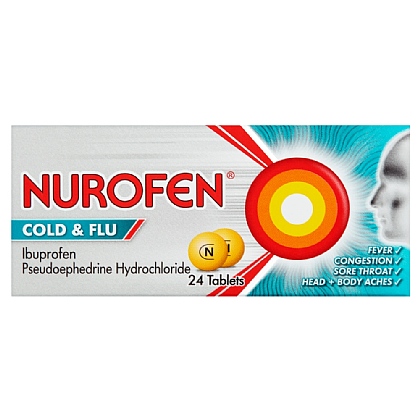 Nurofen Cold & Flu 24 Tablets
Nurofen Cold and Fluc contains two active ingreinets that offer powerful dual action pain relief.
£5.69
RRP £5.99
Save £0.30 (5% OFF)
Add to basket
You Could Also Consider These Colds & Flu Treatments Products