Drapolene Cream - 100g
Prevents and treats sore skin
Gentle and soothing
Antiseptic action
Prevents and treats sore skin
Gentle and soothing
Antiseptic action
Product Information
Drapolene Cream has been formulated for the prevention and treatment of nappy rash in babies. It can also be used to give relief from minor burns and wounds


Description
There are two active ingredients found in Drapolene Antiseptic Cream, which include benzalkonium chloride and cetrimide. Both of these have disinfectant and antiseptic properties. Drapolene also includes a mixture of wool fat, white soft paraffin and cetyl alcohol. Together these combine to produce a greasy moisturising substanceDrapolene Antiseptic Cream acts upon the surface of the skin to provide a layer of oil which prevents moisture evaporating from the skin surface. Other than the aforementioned uses, Drapolene may also be used to help relieve and prevent urinary dermatitis in adults, and for the relief of minor burns..
Usage
For nappy rash: apply at each nappy change to clean dry skin, paying particular attention to the creases and folds. For urinary dermatitis: apply regularly to clean dry skin. For minor burns: apply as required. If the skin condition does not improve or worsens, seek medical consultation.
Ingredients
Benzalkonium Chloride Solution 0.02% w/w (equivalent to Benzalkonium Chloride 0.01% w/w). Cetrimide 0.2% w/w. White Soft Paraffin. Cetyl Alcohol. Polawax. Chlorocresol. Amaranth. Purified Water. Lanolin 2% w/w.
Suitable For
Suitable For adults and children.
Cautions/Allergies
For external use only. Keep this medicine out of the sight and reach of children. Pregnant and breastfeeding women should seek medical consultation before using this cream. If symptoms persist, seek medical consultation
Frequently Asked Questions (0)
You Could Also Consider These Nappy Rash Creams & Oinments Products
Great Combinations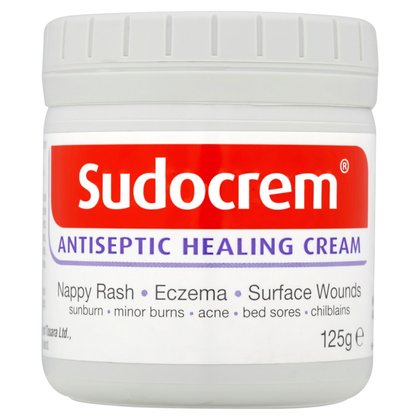 Sudocrem Antiseptic Healing Cream - 125g
Clinically proven. The nation's favourite nappy rash cream. Helps to soothe, heal & protect baby's delicate skin. Also suitable for other various skin complaints & conditions.
£3.99
Add to basket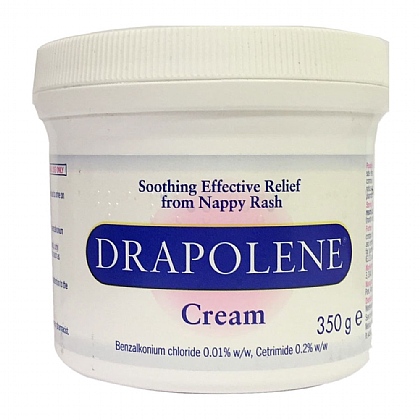 Drapolene Cream - 350g
Drapolene Cream has been formulated for topical use to help prevent & treat nappy rash without blocking the action of one-way nappy liners or disposable nappies.
£9.99
Add to basket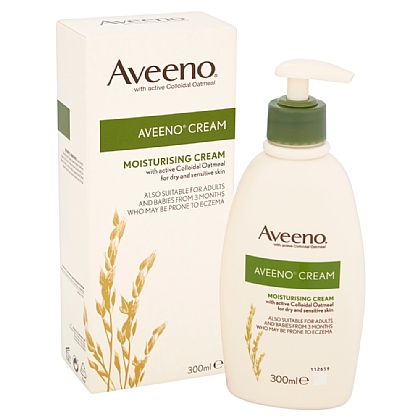 Aveeno Cream 300ml
Aveeno Cream is formulated with Colloidal Oatmeal to actively moisturise dry and sensitive skin.
£12.99
RRP £13.67
Save £0.68 (5% OFF)
View Product