Dentinox Teething Gel - 15g
Dentinox Teething Gel can be used from birth onwards, and includes a local anaesthetic action to quickly relieve teething pain and soothe the gums.
Effective relief from teething pain
Sugar free
suitable from birth
Product Information
Usage
Apply a small amount of gel onto a clean fingertip or cotton wool pad and rub gently on to baby's gums. Repeat after 20 minutes if necessary.
Ingredients
Lidocaine Hydrochloride 0.33% w/w. Cetylpyridinium Chloride 0.10% w/w. Sorbitol Solution 70% (Non-Crystallising). Xylitol, 9.4% Ethanol. Glycerol. Hydroxyethylcellulose. Polyoxyl 40 Hydrogenated Castor Oils. Pharmaceutical Liquid Flavour. Hydroxypolyethoxydodecane. Macrogol 300. Sodium Saccharin. Caramel (E150). Levomenthol. Purified Water.
Suitable for / Cautions
Suitable For
Suitable For babies, from birth onwards.
Cautions/Allergies
Keep all medicines out of the reach of children. Do not store above 25¦C. If symptoms persist, seek medical consultation.
You Could Also Consider These Teething Treatments Products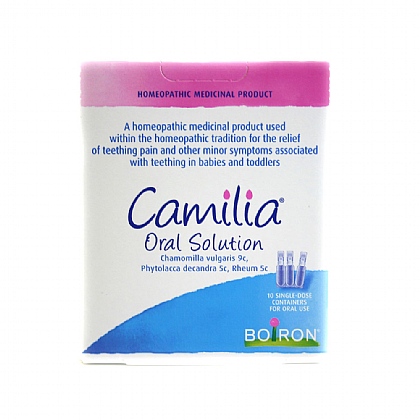 Camilia Infant Drops
Camilia Teething Oral Solution gives
natural, homeopathic relief from the pain of teething and other associated minor symptoms.
£6.60
RRP £6.95
Save £0.35 (5% OFF)
View Product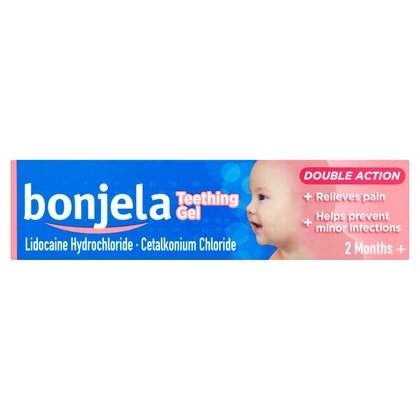 Bonjela Teething Gel
Bonjela Teething Gel is an antiseptic
pain relieving gel which can help prevent minor mouth infections.
£3.79
RRP £3.99
Save £0.20 (5% OFF)
Add to basket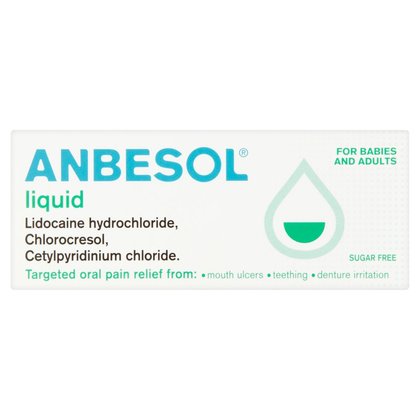 Anbesol Liquid - 15ml
Provides rapid relief from mouth ulcers, teething pains & denture irritation. Contains Lidocaine Hydrochloride.
£4.65
RRP £4.89
Save £0.24 (5% OFF)
Add to basket