Zirtek Allergy Solution 150ml
Zirtek Allergy Solution treats the symptoms of hayfever and other allergies, such as those caused by pets and dust mites. It can also be used to relieve itchy skin rashes like hives or urticaria.
Once daily
Sugar free
banana flavoured solution
Non-drowsy
Suitable from the age of 2 years
Product Information
Usage
Children aged 2-6 years: one 2.5ml spoon in the morning and one in the evening. Children aged 6-12 years: one 5ml spoon in the morning and one in the evening. Adults and adolescents over 12 years of age: two 5ml spoons once a day
Ingredients
Each ml of solution contains: 1mg of cetirizine hydrochloride. Also contains: Sorbitol (E420), Glycerol (E422), Propylene glycol, Saccharin Sodium, Methylhydroxybenzoate (E218), Propylhydroxybenzoate (E216), Banana flavouring, Sodium Acetate (E262), Acetic Acid (E260), Purified water.
Suitable for / Cautions
Suitable For
Adults and Children 2 years and over.
Great Combinations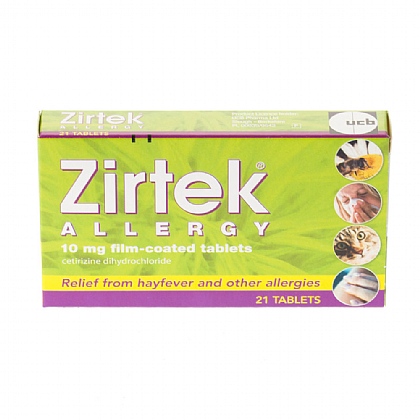 Zirtek Allergy Relief Tablets
Provides relief from all the symptoms of hayfever for up to 24 hours.
£8.68
RRP £9.14
Save £0.46 (5% OFF)
Add to basket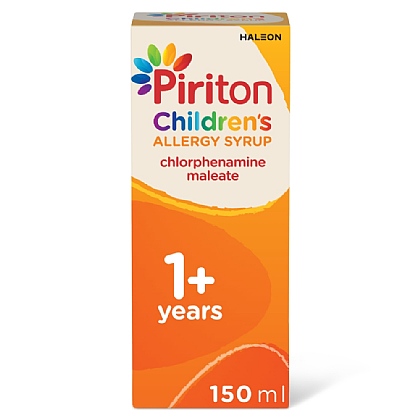 Piriton Syrup - 150ml
Provides fast relief of hayfever & other allergies. Contains chlorphenamine maleate. Suitable for young children.
£4.75
RRP £4.99
Save £0.24 (5% OFF)
View Product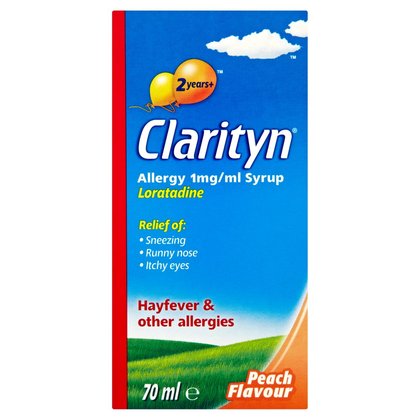 Clarityn Allergy Syrup - 70ml
Clarityn Allergy Syrup is non-sedating antihistamine solution that helps to relieve various allergy symptoms.
£4.27
RRP £4.49
Save £0.22 (5% OFF)
Add to basket
You Could Also Consider These Antihistamine Syrup Products