Freederm Deep Pore Cleansing Wipes - 25
Product Information
Freederm Deep Pore Cleansing Wipes are specially formulated to help prevent spots, keeping your skin clear and healthy.


Description
Freederm Deep Pore Cleansing Wipes contain antibacterial ingredients to deeply cleanse the pores of your skin, removing dirt and oil, and fighting the bacteria that can cause spots.
Usage
Peel back the adhesive label to remove a wipe. Gently use wipe over face and neck, avoiding the eyes. For best results use morning and evening. Reseal pack after use. Dispose of used wipe in the bin.
Ingredients
Aqua. Alcohol Denat. Propylene Glycol. Laureth-23. Didecyldimonium Chloride. Phenoxyethanol. Panthenol. Parfum. Methylparaben. Benzalkonium Chloride. Propylparaben. 2-Bromo-2-Nitropropane-1,3-Diol. Simethicone. Sodium Citrate. Butylphenyl. Methylpropional. Coumarin. Hydoxymethylpentyl. 3-Cyclohexenecarboxaldehyde. Linalool.
Suitable For
Suitable For adults and teenagers.
Cautions/Allergies
Keep out of the reach & sight of children.
Questions & Answers (0)
You Could Also Consider These Acne Face Wash & Cleansers Products
Great Combinations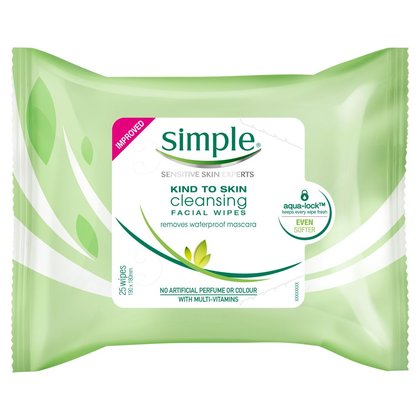 Simple Cleansing Wipes - 25
Simple Cleansing Wipes contain a perfect blend of ingredients to help refresh and tone your skin.
£2.84
RRP £2.99
Save £0.15 (5% OFF)
View Product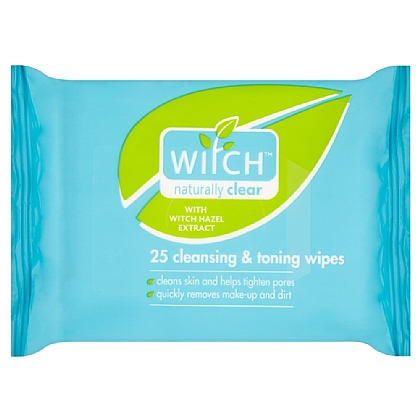 Witch Cleansing and Toning Wipes - 25 Pack
Cleans skin and helps tighten pores.áQuickly removes make-up and dirt.
£2.90
RRP £3.05
Save £0.15 (5% OFF)
View Product