Found abundantly in oily fish and seafood, the long-chain omega-3 fatty acids, EPA (eicosapentaenoic acid) and DHA (docosahexaenoic acid), are widely touted for their far-reaching and impressive health credentials. So much so, The World Health Organisation (The WHO) recommends consuming two to three portions of oily fish a week to safeguard health.

DHA and EPA are essential fatty acids. In other words, they aren't produced naturally in the body and have to be obtained through dietary sources or nutritional supplements.

DHA and EPA play important, multifaceted roles: DHA contributes to the maintenance of normal vision* and brain function, * while DHA and EPA both contribute to the normal function of the heart. **

Perhaps most notably, however, DHA and EPA contribute to the maintenance of normal blood pressure –*** a notion that has gained increasing traction over the years, as we uncover below.

What is high blood pressure?

When your blood pressure is constantly elevated, the blood flow through your vessels becomes too powerful and turbulent. This can damage the blood vessel wall and put your heart under a tremendous amount of strain, increasing the likelihood of a cardiac event.

Keeping our blood pressure at a healthy level, therefore, is critically important. And evidence suggests a regular intake of oily fish can play a part.

How does fish oil affect blood pressure?

Scientists are still grasping how oily fish affects blood pressure. It's been purported that fish oil may have the ability to relax (dilate) blood vessels, but it remains unclear how they do this (1).

One school of thought believes the tiny pores in our blood vessel walls could be the missing piece of the puzzle. These pores are known as potassium channels and are responsible for letting small molecules in and out of cells. When fish oils react with these channels, it relaxes the blood vessels triggering reductions in blood pressure (2).

How can I increase my fish oil intake?

Official guidelines recommend eating two to three portions of oily fish a week. But if you're falling short of this amount, don't worry. There are plenty of ways to cram the likes of herrings, anchovies, pilchards, and other oily fish into your diet.

You could add sardines to open sandwiches, mackerel to hearty salads, and smoked salmon to scrambled eggs. And why not try swapping meat for oily fish a couple of nights a week, too? You could even have a chat with your local fishmonger to learn more about innovative and creative ways to cook with oily fish.

Alternatively, you can take a high-quality fish oil supplement. This is a convenient and effective insurance policy to plug any nutritional gaps and safeguard your overall health, even if you already eat a moderate amount of oily fish.

Our fish oil supplements will also accommodate those who don't like the taste of fish because all our capsules are highly purified and – most importantly – free from any unpleasant fishy aftertaste.

How much fish oil should I take for high blood pressure?

To maintain normal blood pressure, you would need to consume at least three grams of DHA and EPA each day. This would mean taking three capsules of our Fish Oil 1300mg daily.

What else can I do to support my blood pressure?

Including more portions of oily fish in your diet needs to be part of a bigger, 360-degree, holistic approach that supports your overall cardiovascular health.

Aim for 30-minutes of cardiovascular exercise – any activity that increases heart rate and respiration – most days of the week to support healthy blood pressure (3)

Limit your alcohol intake to one drink or fewer per day. Drinking more than that amount could spike blood pressure (4)

Try switching to decaf coffee. Drinking just one or two cups of coffee can raise your blood pressure (5).

Aim for less than one teaspoon of salt a day; and avoid processed and packaged foods since they often contain hidden amounts of salt. An excessive salt intake can often increase blood pressure.

Learn to relax with meditation, yoga, and deep breathing. The stress hormones cortisol and adrenaline cause blood pressure to spike.

Sit less! Interrupting prolonged sitting time can reduce high blood pressure (6).

Stop smoking. The nicotine found in cigarette smoke is widely known to increase blood pressure (7).

Making changes to your diet is one of the best ways to support healthy blood pressure – and eating more oily fish is certainly a helpful weapon in your armoury. To learn more about fish oil, please head back to our dedicated health blog.

* A beneficial effect is obtained with a daily intake of 250mg of DHA
** A beneficial effect is obtained with a daily intake of 250mg of DHA and EPA
***A beneficial effect is obtained with a daily intake of 3 grams of DHA and EPA
References
Bhf.org.uk. 2021. The oily fish with blood pressure powers. [ONLINE] Available at: https://www.bhf.org.uk/what-we-do/news-from-the-bhf/news-archive/2020/february/fish-oils-and-blood-pressure-powers
University of Reading. 2021. Fish oil study could pave the way for better blood pressure treatments [ONLINE] Available at: https://www.reading.ac.uk/news-and-events/releases/PR832920.aspx

Naci H, Salcher-Konrad M, Dias S, et al. (2019) How does exercise treatment compare with antihypertensive medications? A network meta-analysis of 391 randomised controlled trials assessing exercise and medication effects on systolic blood pressure, British Journal of Sports Medicine, 53:859-869.

Sesso HD, Cook NR, Buring JE, Manson JE, Gaziano JM. (2008) Alcohol consumption and the risk of hypertension in women and men. Hypertension. 51(4): 1080-7.

Chrysant, S., (2017). The impact of coffee consumption on blood pressure, cardiovascular disease and diabetes mellitus. Expert Review of Cardiovascular Therapy, 15(3), 151-156.

Mainsbridge, C., Ahuja, K., Williams, A., Bird, M. L., Cooley, D., & Pedersen, S. J. (2018). Blood Pressure Response to Interrupting Workplace Sitting Time With Non-Exercise Physical Activity: Results of a 12-Month Cohort Study. Journal of occupational and environmental medicine, 60(9), 769–774.

Bhf.org.uk. 2021. Smoking. [ONLINE] Available at: https://www.bhf.org.uk/informationsupport/risk-factors/smoking
Related Posts


Disclaimer: The information presented by Nature's Best is for informational purposes only. It is based on scientific studies (human, animal, or in vitro), clinical experience, or traditional usage as cited in each article. The results reported may not necessarily occur in all individuals. Self-treatment is not recommended for life-threatening conditions that require medical treatment under a doctor's care. For many of the conditions discussed, treatment with prescription or over the counter medication is also available. Consult your doctor, practitioner, and/or pharmacist for any health problem and before using any supplements or before making any changes in prescribed medications.
---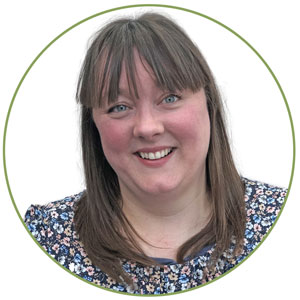 Keri
Keri Filtness has worked in the Nutrition Industry for 19 years. She is regularly called upon for her professional comments on health and nutrition related news. Her opinions have been featured by BBC3, Prima, Vitality, The Mirror, Woman's Own and Cycling Weekly, amongst others. She has also worked one to one with journalists, analysing their diets and health concerns and recommending changes and additions, where appropriate.