Lysine Tablets 500mg
Pure free form for easy absorption
An essential amino acid
Vegetarian and vegan diets may provide little
Pure USP grade material,the grade used for clinical nutrition, not animal feed!
Vegetarian and vegan friendly tablets and a relevant dose
Manufactured to GMP pharmaceutical standards
Product ID: 652
An essential amino acid
Vegetarian and vegan diets may provide little
Pure USP grade material,the grade used for clinical nutrition, not animal feed!
Vegetarian and vegan friendly tablets and a relevant dose
Manufactured to GMP pharmaceutical standards

Product Information
Lysine is termed an essential amino acid as it is one of the eight amino acids that our bodies can not make and so we are completely reliant on our diets to provide lysine. We require 2-3 g a day of lysine and it is most abundant in animal based foodstuffs such as meat. There is very little lysine in most vegetables and even vegetable proteins are not particularly high in lysine, and so some experts believe that vegetarian and vegan diets may provide rather low levels of lysine. The body uses amino acids to build proteins that are essential for the maintenance of muscle mass and normal bones.

Huge quantities of lysine are used in agriculture as it is the only amino acid that is routinely added to animal feeds. However we use a grade called USP meaning its quality and purity makes it suitable for clinical nutrition products. Very cheap Lysine products may be based on the lower grade, less purified animal feed grade.
Daily Intake
Take 1 to 2 tablets daily. Do not exceed recommended daily dose. Use only water or fruit juice to swallow tablets. Not milk or any other protein drink. An Amino Acid is most effective when taken half an hour before any meal or at bedtime.
Food supplements should not replace a balanced diet and healthy lifestyle.
Formula
Ingredients
L-Lysine Hydrochloride, Cellulose, Tablet Coating (Hydroxypropyl Methylcellulose, Glycerine), Anti-caking Agents (Silicon Dioxide & Magnesium Stearate), Stearic Acid.
Suitable For
This product is suitable for all adults. This product is suitable for vegetarians.
Cautions/Allergies
This product is free from wheat, yeast, dairy, soya, nuts and shellfish.
This product is free from gluten containing ingredients.
This product is not suitable during pregnancy or breast feeding.
Great Combinations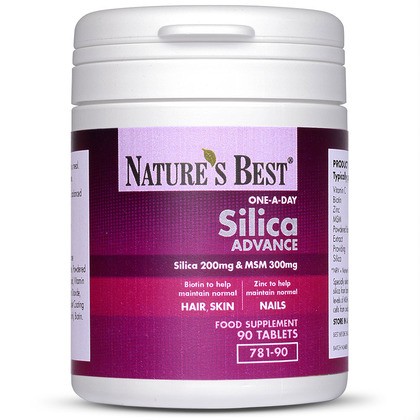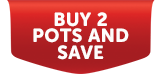 Silica Advance
4.8/5 based on

90 customer reviews
One-a-day formula for hair, skin and nails
Silica Advance has been formulated by nutrition experts to provide nutrients key to the health of our hair, skin and nails.
From £12.95
View Product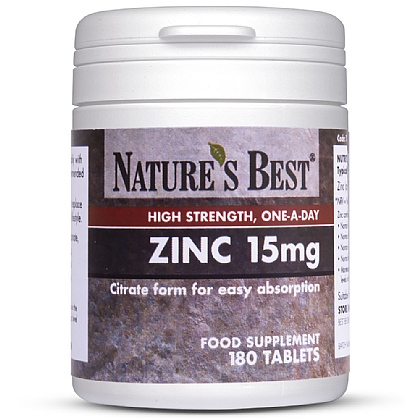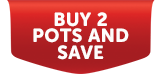 Zinc 15mg, High Strength
4.9/5 based on

129 customer reviews
Easily Absorbed Citrate Form, 180 Tablets, 6 month's supply, 1 a day
A highly absorbed citrate form of zinc with 15mg in each one-a-day and easy to swallow vegetarian tablet. Excellent value for money.
From £5.90
View Product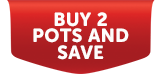 Multi-Max® Advance, Over 50's Multivitamin
4.9/5 based on

558 customer reviews
With B12, Folic Acid, Lutein & 10µg Vitamin D, 90 Tablets, 3 month's supply, 1 a day
The UK's best one-a-day multi for 50+ adults. High levels of B vitamins and D, C and E. With turmeric, green tea and lutein extracts.
From £7.95
View Product
"Very good effective at keeping cold sores at bay"
By
Anonymous
, 11 May 2020
To help keep cold sores away
Recommend to a friend: Yes
How much has this product helped you?
"Does what it is supposed to do!"
By
Sarah Graham-Taylor
, 30 Apr 2020
I get herpes simplex from time to time which I think were stress-related. But taking L-Lysine has stopped them appearing. It really works.
Recommend to a friend: Yes
How much has this product helped you?
By
Bryan Wood
, 27 Apr 2020
Recommend to a friend: Yes
How much has this product helped you?
"This product really worked"
By
Anonymous
, 10 Apr 2020
Helps to keep cold sores in check,
I'm so glad I found it. Have suffered with cold sores all my life but this winter after taking these Lysine tabs I have been free of them! Wonderful!!
Recommend to a friend: Yes
How much has this product helped you?
"Has so far put a stop to recurrent cold sored"
By
Amanda C
, 01 Apr 2020
Purchased these as I''ve been plagued intermittently with cold sores since childhood, however for the last 4 months I have suffered with weekly outbreaks as soon as the previous one had almost healed. (This seems to have coincided with me moving to a plant based diet at the end of last year). After hours of research I decided to purchase these tablets, which I''ve been taking for nearly 6 weeks now and this is my second consecutive week without a cold sore. I did increase the dosage that is recommended (after reading various different articles on dosages) and this seems to have made the difference. Obviously I wouldn''t recommend doing this without thorough research. I did go and see my GP a couple of weeks ago when my last one popped up and she prescribed a 5 day course of aciclovir medication. I haven''t needed to use those so far and as I have not had an outbreak since, I will continue to use the Lysine tablets to see if they are able to keep me cold sore free.
Recommend to a friend: Yes
Thank you for taking the time to leave a review.

Please be aware that we cannot recommend taking more than two tablets daily of this product.
Nature's Best Nutrition Advice:
How much has this product helped you?