Premtis®, High Strength Multivitamin For Women
With Vitamin B6, Chromium and Magnesium, 120 Tablets, 2 month's supply
High strength multi, with vitamin B6, magnesium and chromium
Small, easy to swallow vegetarian tablets
Unique formula that works; thousands of customers can't be wrong
Notice the difference or your money back!

For more information, please read our Vitamin D FAQ
Product ID: 719
High strength multi, with vitamin B6, magnesium and chromium
Small, easy to swallow vegetarian tablets
Unique formula that works; thousands of customers can't be wrong
Notice the difference or your money back!

For more information, please read our Vitamin D FAQ

Product Information
Premtis® is a unique formula designed for women of menstruating age, and is one of the few multis available that has a high level of Vitamin B6 plus an impressive level of magnesium. The Vitamin B6 is included for its role in the regulation of hormonal activity, and the normal function of the nervous system. The magnesium is included because 7 out of 10 women have dietary intakes of this important mineral below the Nutrient Reference Value (NRV).

Premtis® is also a high potency multi, with all the most important micronutrients well represented. The other B Vitamins are important for their role in releasing energy from food, chromium for helping to avoid sugar cravings, zinc and vitamin C for the immune system, and iron to replace the monthly loss. There is also plenty of Vitamin D, which has been much in the news recently.


Daily Intake
Take 2 tablets daily with a meal. Do not exceed recommended daily dose.
Food supplements should not replace a balanced diet and healthy lifestyle.
For more information, please read our
Vitamin D FAQ.
Formula
Riboflavin (Vitamin B2)
10mg
Pantothenic Acid (Vitamin B5)
10mg
Ingredients
Magnesium (as Oxide & Citrate), DiCalcium Phosphate, Calcium Carbonate, Cellulose, Vitamin C (Ascorbic Acid), Hydroxypropyl Cellulose, Tablet Coating (Colours: Titanium Dioxide & Iron Oxides, Hydroxypropyl Methylcellulose, Glycerine), Zinc Citrate, Iron (Ferrous Fumarate), Vitamin E (dl-alpha Tocopherol Acetate), Anti-caking Agents (Silicon Dioxide & Magnesium Stearate), Crosslinked Cellulose Gum, Vitamin B6 (Pyridoxal-5-Phosphate), Stearic Acid, Niacin (Nicotinamide), Thiamine Mononitrate, Riboflavin, Pantothenic Acid (Calcium Pantothenate), Vitamin A Acetate*, Vitamin D3*, Vitamin B12 (Cyanocobalamin), Vitamin K1, Selenium (L-Selenomethionine & Sodium Selenite), Copper Sulphate, Chromium Chloride, Folic Acid, Potassium Iodide, Biotin.
*with antioxidant dl-alpha Tocopherol.
Suitable For
This product is suitable for all adults. This product is suitable for vegetarians.
Cautions/Allergies
This product is free from wheat, yeast, dairy, soya, nuts and shellfish.
This product is free from gluten containing ingredients.
This product contains iron, which, if taken in excess, may be harmful to very young children. Keep out of sight and reach.
This product is not suitable during pregnancy or breast feeding.
You Could Also Consider These Women's Health Products
Great Combinations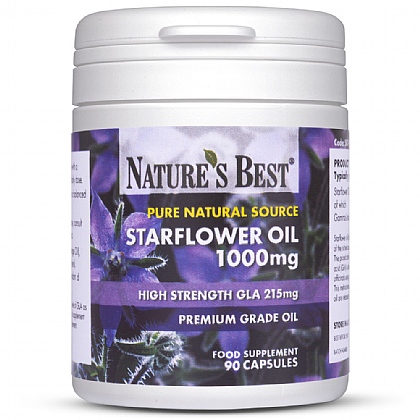 Starflower Oil 1000mg, High Strength
4.9/5 based on

205 customer reviews
With Nearly Double the Level of GLA as Evening Primrose Oil, 90 Capsules, 3 month's supply, 1 a day
A great one-a-day product with a massive 22% GLA giving 215mg per capsule. Vegetarian capsules.
£12.95
Add to basket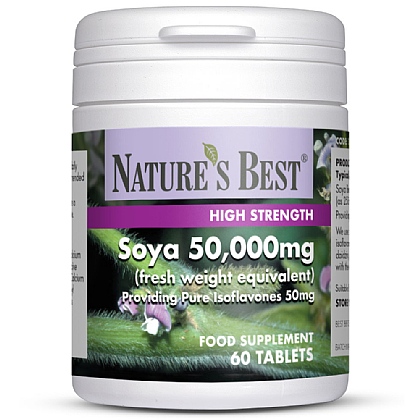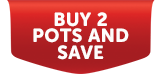 Soya Isoflavones 50mg, High Strength Extract
4.7/5 based on

235 customer reviews
From 50,000mg Whole Soya Beans, 60 Tablets, 1+ month's supply
One of the UK's top Soya Isoflavones. Popular with women going through the menopause. Notice the difference or your money back.
From £12.95
View Product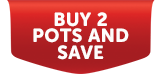 Colladeen® Visage, Natural Support For Skin's Collagen
4.8/5 based on

290 customer reviews
With Anthocyanidins, Lutein, Green Tea extracts, 60 Tablets, 1 month's supply
Formulated to provide nutrients known to support the body's defences against sun damage to skin. Same strength as Colladeen® Original plus lutein and green tea.
£19.95
£18.90
View Product

By
Joanne Merriman
, 18 Apr 2021
Recommend to a friend: Yes
How much has this product helped you?
"Best thing ever"
By
Lucy Cousins
, 06 Apr 2021
I have tried countless vitamins and finding this with all of them combined was amazing! I'm in my late teens and they have helped so much with mood swings and my mood has been so much better before a period. Less irritable.

Highly recommend!
Recommend to a friend: Yes
How much has this product helped you?
"Amazing!!! Buy Now!"
I have been using this for 2 months and my goodness me what a difference it made. I read the reviews before ordering and was impressed so I thought I would try it. Now I am the one telling any and every woman
know about it. I am taking these along with the primrose oil. My PMS has drastically improved, my period pain is next to nothing, my cravings are also very low. I am beyond ecstatic. Thank you Natures Best!!!
Recommend to a friend: Yes
How much has this product helped you?
By
Anonymous
, 31 Mar 2021
Too early to say. I have just used this product tor under 2 months but not noticed any difference
Recommend to a friend: Don't know
Thank you for taking the time to leave a review.

I am sorry to hear that you have not yet found this product helpful. As supplements can take some time to build up and have an effect in the body, we do suggest that these are used daily for three months before reassessing your symptoms, so you may wish to persist with this a little longer. If you have still not found this helpful after three months, please do not hesitate to get in contact again.

Nature's Best Nutrition Advice:
How much has this product helped you?
"Love this"
By
Lynne Keith
, 28 Mar 2021
I've been taking these for 2 years nearly. I no longer suffer from sore boobs, pmt & periods have gone. I came off then for 2 months & everything returned so I reordered ASAP, they agree with me
Recommend to a friend: Yes
How much has this product helped you?