MagAsorb® Magnesium Citrate, Easily Absorbed Powder
Full Strength Magnesium, 375mg Per Serving, 165 grams, 1+ Month's Supply
The full 375mg NRV of magnesium per 5.5g serving
Fast dissolving and refreshing drink
Advanced, easily absorbed citrate form
Perfect for those who don't like tablets
Product ID: 736
The full 375mg NRV of magnesium per 5.5g serving
Fast dissolving and refreshing drink
Advanced, easily absorbed citrate form
Perfect for those who don't like tablets
Product Information
Magasorb
®
Citrate powder is a great way for all the family to ensure they obtain sufficient magnesium on a daily basis. That's because it's so easy to take, with a 5.5g serving supplying the full adult NRV (Nutrient Reference Value) of magnesium which is 375mg, a level consistent with the latest thinking on this mineral.
What's so great about Nature's Best Magasorb
®
Citrate Powder is that it actually tastes really nice. When mixed with water, there are no clumps and certainly no sugary after-taste. We use sucralose as this is tooth friendly and gentle on the tummy.
Magnesium Citrate Powder is suitable for anyone with a hectic lifestyle with concerns that they may not be getting sufficient levels from diet alone; those seeking support for bones and the elderly or those who can't swallow tablets.
Are you getting enough magnesium?
According to official data many people's diets provide borderline intakes of magnesium, with 7/10 women and 4/10 men aged 19-50 having magnesium intakes well below the RNI. If your diet doesn't contain many wholefoods (brown rice, brown bread, nuts, pulses and green vegetables) then you're missing the most important sources of magnesium and should consider taking a magnesium supplement.
We could fill a room with the number of studies showing the importance of magnesium to our health. Here are some reasons for taking magnesium:
Energy release and reduction of tiredness and fatigue
Nervous system and muscle function
Bones and teeth and normal protein synthesis
Normal psychological function
Daily Intake
Adults: take 1 level scoop (5.5g) daily
Children 8-16 years: take (2.5g) daily
Children 4-8 years: take (1g) daily
Mix in cold water. Can be taken with or without food.
Do not exceed recommended daily dose.
Scoop provided - dosage levels are indicated inside scoop.
Food supplements should not replace a balanced diet and healthy lifestyle.
Formula
Typically per 5.5g serving:
Magnesium 375mg
(as Citrate)
Ingredients
Magnesium Citrate, Citric Acid, Dextrin, Acidity Regulator: Sodium Hydrogen Carbonate, Flavouring, Anti-caking Agents: TriCalcium Phosphate & Silicon Dioxide, Sweetener: Sucralose,Colour: Lutein.
Suitable For
This product is suitable for all adults. This product is suitable for vegetarians and vegans.
Cautions/Allergies
This product is free from wheat, yeast, dairy, soya, nuts and shellfish.
This product is free from gluten containing ingredients.
This product is suitable during pregnancy and breast feeding.
Frequently Asked Questions (1)
Q - "What Is The Best Form Of Magnesium?"
A - While there are many forms of magnesium, we choose to use magnesium citrate - a form of magnesium that's bound with citric acid (naturally found in citrus fruits), as it is easily absorbed by the body.
You Could Also Consider These Magnesium Products
Great Combinations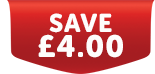 Vitamins D3 & K2, High Strength Formula
4.8/5 based on

75 customer reviews
60 capsules, 1-2 daily, up to 2 month's supply
Vitamin D3 1000iu (25µg & K2 90µg per capsule Most bioavailable D3 form and natural MK-7. Convenient 1-2 capsule for flexible dosing.
From £12.50
View Product
"Got Stomach Pains"
I normally take the tablets which worked perfectly for me. I brought this by mistake and thought I have them now might as well try it. I took it in the evening and had bad stomach pains throughout the night I thought I was getting my period. It went away by the afternoon and forgot about it till I took it again and got the pains just now. So I read the reviews.. I'm not the only one so it must be down to the powder. Just double checking because I brought another supplement too so wanted to see which ones it was. Generally the products are good though. I recommend natures best to everyone. Just won't take this again.
Recommend to a friend: No
Thank you for taking the time to leave a review.

We would not expect this product to cause an adverse reaction and we have contacted you directly to discuss this further.
Nature's Best Nutrition Advice:
How much has this product helped you?
"Tasty and effective"
By
Mary ANDERSON
, 01 Mar 2022
I started finding it difficult to get to sleep and read that magnesium helps. It certainly does. This product is tasty as it makes a nice, cooling drink just before bedtime and it is definitely relaxing.
Recommend to a friend: Yes
How much has this product helped you?
"Magnesium Drink"
By
Susan Rushton
, 29 Jan 2022
I have bought this magnesium for my husband, and he loves it, and helping him sleep better, and his leg cramps, due to s*******s he has to take , but oh golly, you cannot get the last quarter out with the scoop, very badly designed container.
Recommend to a friend: Yes
Thank you for taking the time to leave a review.

We are sorry to hear that you have struggled to get the last quarter of the powder out the tub. We have passed this feedback on to our Design Team.
Nature's Best Nutrition Advice:
How much has this product helped you?
"This product was very refreshing and tasted of lemon"
By
Janet Norris
, 03 Jan 2022
In order to help stop cramp in my calf muscles at night
Recommend to a friend: Yes
How much has this product helped you?
"The product helped me."
By
Ursula Noble
, 19 Dec 2021
To help with bad period pain.
Recommend to a friend: Yes
How much has this product helped you?