Milk Thistle 3000mg, Premium Grade Extract
With High Strength Silymarin, 60 Tablets, 2 month's supply, 1 a day
Milk Thistle 100mg extract, providing 80mg of Silymarin
Convenient one-a-day source
Easy to swallow, coated tablets
Made in the UK
Product ID: 147
Milk Thistle 100mg extract, providing 80mg of Silymarin
Convenient one-a-day source
Easy to swallow, coated tablets
Made in the UK

Product Information
This is a lower strength food supplement version of Milk Thistle for those who need it, providing 100mg of standardised seed extract containing 80mg of the active compound silymarin. We never use wild or endangered herbs, our Milk Thistle is cultivated from a sustainable and ethical source, made in the UK, to GMP standards. And as always, comes with the industry recognised "Gold Standard" for excellence.

Did you know...
The Milk Thistle, or Silybum Marianum grows throughout the Mediterranean and is a member of the sunflower family. Naturalised in the UK since herbalists introduced it in the 16th century, but it's herbal history dates as far back as the Saxons, where they were firm advocates of the plants properties. The flowers are a stunning magenta pink and its leaves have very striking white veins.



Daily Intake
Take 1 tablet daily with a meal. Do not exceed recommended daily dose. Food Supplements should not replace a balanced diet and a healthy lifestyle
Formula
Milk Thistle (as 100mg extract)
3000mg
Ingredients
Calcium Carbonate, Cellulose, Milk Thistle Extract, Silicon Dioxide, Tablet Coating(Hydroxyprpyl Methylcellulose, Glycerin), Stearic Acid, Magnesium Stearate, Crosslinked Cellulose Gum.
Suitable For
Suitable for vegetarians.
Cautions/Allergies
This product is free from wheat, yeast, dairy, soya, nuts and shellfish.
This product is free from gluten containing ingredients.
Do not take if pregnant or breast feeding.
Store in a cool dry place.
You Could Also Consider These Silymarin (Milk Thistle) Products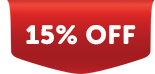 Choline Liver Complex, Contributes To The Maintenance Of Normal Liver Function
5/5 based on

13 customer reviews
Unique Formula With Milk Thistle & B Vitamins, 90 Tablets, 3 Month's Supply, 1 a day
Advanced formula with choline and specific B vitamins, which contributes to the maintenance of normal liver function. Convenient, one-a-day tablets.
£14.95
£12.70
Add to basket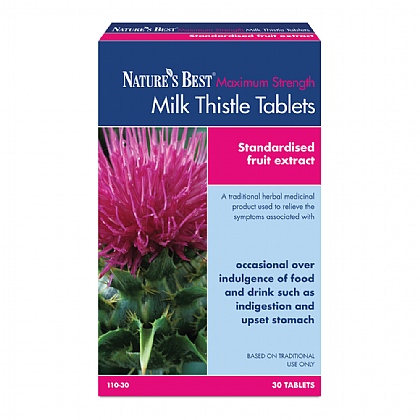 Milk Thistle, Relief Of Occasional Over Indulgence, Indigestion, Upset Stomach
4.4/5 based on

38 customer reviews
High Strength Silymarin Extract, 30 Tablets, 1 month's supply, 1 a day
One of the UK's best value Milk Thistle formulas available! A standardised and concentrated extract from milk thistle fruits, providing 174mg Silymarin/tablet.
£11.95
Add to basket
Great Combinations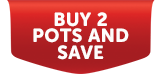 Multi-Max® Advance, Over 50's Multivitamin
4.9/5 based on

750 customer reviews
With B12, Folic Acid, Lutein & 10µg Vitamin D, 90 Tablets, 3 month's supply, 1 a day
The UK's best one-a-day multi for 50+ adults. High levels of B vitamins and D, C and E. With turmeric, green tea and lutein extracts.
From £7.95
View Product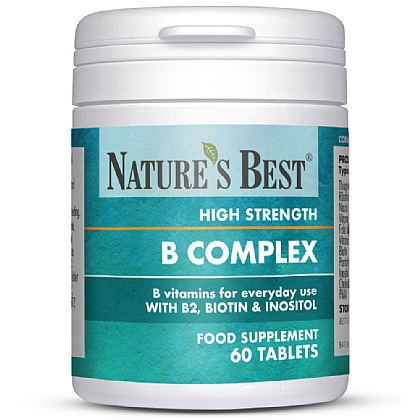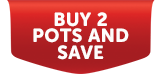 Vitamin B50 Complex, With B6, B12 & Folic Acid
4.9/5 based on

166 customer reviews
60 Tablets, 2 month's supply, 1 a day
Much stronger than high street products, try this one if you think you need a B Complex and want the best! Great value one-a-day
From £9.95
View Product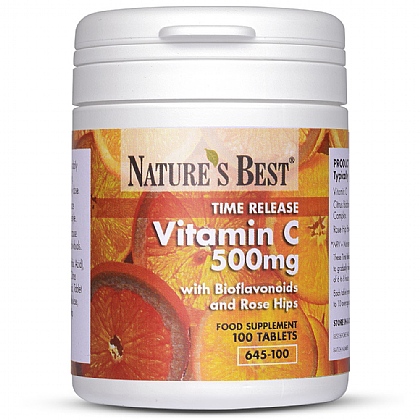 Vitamin C Time Release 500mg, With Rosehips and Bioflavonoids
4.9/5 based on

160 customer reviews
Contributes To The Normal Function Of The Immune System, 250 Tablets, 4+ month's supply
Time release for better absorption, useful for the immune system and normal cartilage production. With rosehips and bioflavonoids.
From £5.50
View Product
"Excellent"
By
JD Soliman
, 24 Feb 2021
It''s help with stomach indignation since i had my gallbladder removed and specially if you have a fatty food.
Recommend to a friend: Yes
How much has this product helped you?
By
Anonymous
, 12 Feb 2021
Brought for a family member in Malaysia and it arrived within a few weeks. Really impressed and good value for money.
Recommend to a friend: Yes
How much has this product helped you?
By
Anonymous
, 07 Feb 2021
Please see my allrounder review under the boxed milk thistle product as could not copy but it covers all of your products

Recommend to a friend: Yes
How much has this product helped you?
"Excellent "
By
Anonymous
, 28 Jan 2021
I noticed the difference straight away - I had liver pain and slight enlargement but all's normal including non alcoholic fatty liver at 20% so I bought these and they work. Can see it in urine excretion all pain gone and I know it's getting rid of excess fats in the liver
Recommend to a friend: Yes
Thank you for taking the time to leave a review.

If you are not already doing so, we would suggest that you keep your doctor informed of any supplements that you are taking.


Nature's Best Nutrition Advice:
How much has this product helped you?
"Milk thistle supplements "
By
Brian Lucas
, 28 Jan 2021
Wife has been a regular user of this product. Swears by it.
Recommend to a friend: Yes
How much has this product helped you?