Sage 2500mg, High Strength
Guaranteed Level of Rosmarinic Acid, 90 Tablets, 3 month's supply, 1 a day
2500mg of sage (as 500mg leaf extract)
2.5% Rosmarinic acid guaranteed
3 Month's supply for as little as 12p per day
Product ID: 130
2500mg of sage (as 500mg leaf extract)
2.5% Rosmarinic acid guaranteed
3 Month's supply for as little as 12p per day
Product Information
Native to the southern European and Mediterranean regions, sage has been used for centuries. The name sage is derived from the Latin salvere, meaning to save. The latest published literature indicates that sage contributes to menopausal comfort and makes an excellent choice for those looking for a soya-free option.

Our sage (Salvia officinalis) is sustainably sourced from a cultivated crop, harvested via a local agriculture scheme involving local communities. The raw material is used to create a high strength leaf extract that is standardised upon one of sage's most interesting active components rosmarinic acid.

Daily Intake
Take 1 tablet daily with a meal. Do not exceed recommended daily dose.
Food supplements should not replace a balanced diet and healthy lifestyle.
Formula
(provided by 500mg of a (5:1 extract)
Ingredients
Sage (Salvia officinalis) Extract, DiCalcium Phosphate, Cellulose, Tablet Coating (Hydroxypropyl Methylcellulose, Colours: Spirulina, Apple, Safflower & Lemon, Glazing Agent: Calcium Carbonate), Anti-caking Agents (Silicon Dioxide, Stearic Acid & Magnesium Stearate).
Suitable For
This product is suitable for all adults. This product is suitable for vegetarians and vegans.
Cautions/Allergies
This product is free from wheat, yeast, dairy, soya, nuts and shellfish.
This product is free from gluten containing ingredients.
Do not take if pregnant or breast feeding.
Frequently Asked Questions (0)
You Could Also Consider These Sage Products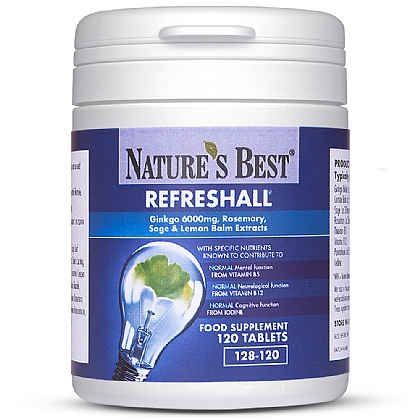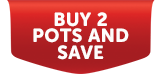 Refreshall®, For Normal Cognitive Function*
4.8/5 based on

59 customer reviews
With B Vitamins, Iodine*, Ginkgo and Rosemary, 120 Tablets, 2 Month's Supply, 2 a day
Helps maintain short term memory. High strength Ginkgo biloba, sage, rosemary and lemon balm. Including B12 for neurological and psychological support. Thousands of satisfied customers.
From £15.95
View Product