Glucosamine Sulphate 1500mg, With 1131mg of 'Active' Glucosamine
180 tablets. 1-a-day, 6 month's supply
Maximum strength Glucosamine Sulphate 2KCl
Provides 1131mg of pure Glucosamine Sulphate per tablet
Easy-to-swallow, taste-free, coated tablets
Product ID: 534
Maximum strength Glucosamine Sulphate 2KCl
Provides 1131mg of pure Glucosamine Sulphate per tablet
Easy-to-swallow, taste-free, coated tablets
Product Information
Owing to its high-strength and convenient one-a-day formula, Glucosamine Sulphate 2KCl 1500mg is the ideal choice for 'on-the-go' individuals who wish to optimise their Glucosamine intake in a handy dose.
We proudly adopt clear, honest labelling of our Glucosamine products. This high-performance formula comprises 1500mg of quality Glucosamine Sulphate 2KCl, delivering 1131mg of Glucosamine Sulphate in each taste-free, easy-to-swallow tablet. Other brands, in contrast, may advertise a compound weight of 1500mg without highlighting the actual weight, which can mislead customers.
We've carefully formulated our Glucosamine Sulphate 2KCl tablets to ensure the same easy absorption as Glucosamine Sulphate 2KCl 929mg. We've also chosen to supply our formula in tablets, not capsules, since this casing can deliver highly concentrated amounts of Glucosamine Sulphate 2KCl. For maximum freshness, we provide our tablets in a sensible pot size of 180 rather than 360.
To effectively stabilise Glucosamine Sulphate 2KCl 1500mg, we use potassium chloride – not a sodium salt – as part of the overall compound, which is now widely regarded as the most effective method of Glucosamine stabilisation.
For the quality purposes, we manufacture and package our Glucosamine Sulphate 2KCl 1500mg in UK factories working to stringent Good Manufacturing Practice (GMP).
Since our Glucosamine is sourced from crustaceans, such as shellfish, shrimps, cramp and lobster, it's unsuitable for vegetarians, vegans and those allergic to crustaceans. If you're looking for a fish-free alternative, try our
Vegetarian Glucosamine HCl
.
Want to learn more about Glucosamine Sulphate 2KCl 1500mg? Simply click the 'Nutrition Advice' button located at the bottom right-hand corner of our website for free and confidential advice from one of our expert Nutrition Advisors.
Alternatively, head to our
health blog
for more information on Glucosamine.
Daily Intake
Take 1 tablet daily with a meal.
Do not exceed recommended daily dose.
Food supplements should not replace a balanced diet and healthy lifestyle.
Formula
Glucosamine Sulphate 2KCl
1500mg
containing Glucosamine Sulphate
1131mg
providing Glucosamine Base
888mg
Ingredients
Glucosamine Sulphate 2KCl (from crustaceans), Modified Starch, Cellulose, Silicon Dioxide, Stearic Acid, Tablet Coating (Hydroxypropyl Methylcellulose, Glycerin), Magnesium Stearate.
Suitable For
This product is suitable for all adults.This product is not suitable during pregnancy and breast feeding.Not suitable for vegetarians or vegans.
Cautions/Allergies
For allergens see ingredients listed in bold.This product is free from wheat, yeast, dairy, soya, and nuts.
This product is free from gluten containing ingredients.
Questions & Answers (0)
You Could Also Consider These Glucosamine Products
Great Combinations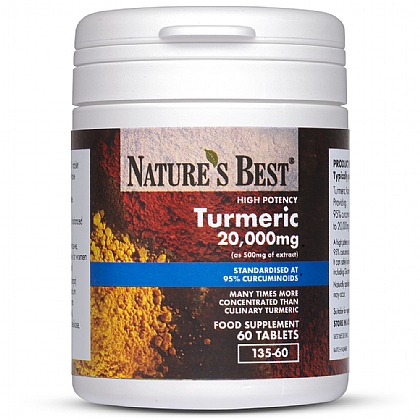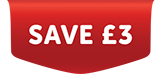 Turmeric 20,000mg, 95% curcumins
4.8/5 based on

1755 customer reviews
60 tablets, 1-a-day, 2 month's supply
A perfect partner to glucosamine. Also used as a digestive. One of the UK's strongest and purest one-a-day formulas.
From £14.95
View Product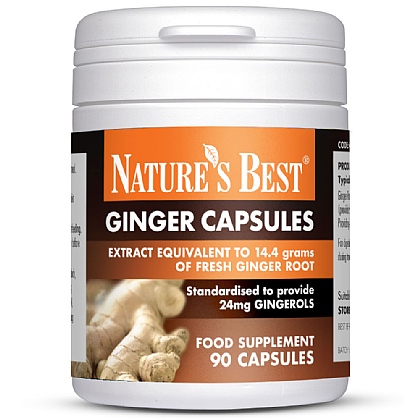 Ginger 14,400mg, High Strength With 'Active' Gingerols
4.9/5 based on

290 customer reviews
90 Capsules, 3 month's supply, 1 a day
The UK's strongest ginger capsules. Great for settling digestion and often taken with glucosamine. Fantastic value for money. Less than 9.5p per capsule. UK-made.
£9.50
Add to basket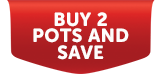 Rosehip 10,000mg, High Strength
4.9/5 based on

542 customer reviews
With 250mg of Vitamin C, 60 Tablets, 2 month's supply, 1 a day
With 250mg vitamin C, contributes to normal collagen formation and the normal function of the immune system. A popular partner to glucosamine.
From £9.95
View Product
By
Joan Wallace
, 16 Oct 2021
How much has this product helped you?
By
Anonymous
, 23 Sep 2021
How much has this product helped you?
By
Anonymous
, 13 Sep 2021
How much has this product helped you?
By
Anonymous
, 03 Sep 2021
How much has this product helped you?
By
David Lornie
, 31 Aug 2021
How much has this product helped you?