Colladeen® Visage, Natural Support For Skin's Collagen
With Anthocyanidins, Lutein, Green Tea extracts, 60 Tablets, 1 month's supply
A massive 320mg anthocyanidins per daily dose
The same level used in published studies
Stronger, better value than copycat formulas
A significant level of pure lutein and green tea extracts

Subscribe and Save!

Click Here to find out more
Product ID: 555
A massive 320mg anthocyanidins per daily dose
The same level used in published studies
Stronger, better value than copycat formulas
A significant level of pure lutein and green tea extracts

Subscribe and Save!

Click Here to find out more
Product Information
What is Colladeen Visage?
Colladeen Visage is a food supplement containing a specially selected combination of vitamins and plant derived active ingredients for skin health and beauty. The combination of nutrients may play a protective role against the damaging effects of sunlight on the skin, providing sun protection from within.
What are the benefits of Colladeen Visage?


Clinically proven sun protection factor SPF 15*


50% reduction in spider veins


Reduction in wrinkle depth and appearance


Measurable improvements in skin elasticity and firmness


Anthocyanidins are the blue and red plant pigments found in dark-skinned fruit, seeds and berries which are known to protect and preserve the body's natural collagen, which support the health and appearance of skin. The anthocyanidin level in Colladeen® Visage is unsurpassed by any other product in the UK.
Colladeen® Visage contains super strength anthocyanidins plus two further 'skin loving' extracts, lutein and green tea. These nutrients have been included because research indicates that lutein, a well known carotenoid, may play a protective role against the damaging effects of sunlight on skin. The significant amount of pure, natural lutein in this formula reflects the level used in a recent study. Green tea extract has a high level of active ingredients called polyphenols that have powerful antioxidant properties. Antioxidants are known to neutralise harmful radicals generated by the sun which can damage skin.
Two of the main causes of wrinkles are the decline of collagen and elastin production as we age and sun damage. Added vitamin C contributes to normal collagen formation for the normal function of skin and blood vessels and protection of cells from oxidative stress. Important B vitamins, biotin and niacin, both contribute to the maintenance of normal skin and mucous membranes, and are included in Colladeen® Visage.
Want to understand more about Colladeen? Learn more here
* after 24 weeks
Daily Intake
Take 2 tablets daily with a meal. Do not exceed recommended daily dose.
Food supplements should not replace a balanced diet and healthy lifestyle.
Formula
Anthocyanidin/Pro Anthocyanidins
320mg
(from Grapeseed & Bilberry extracts)
Green Tea Leaf (as 50mg extract)
500mg
Total polyphenols with 4-7% epigallocatechin gallate
25mg
Ingredients
Calcium Carbonate, Grape Seed (Vitis vinifera) Extract, Cellulose, Green Tea (Camellia sinensis) Extract, Tablet Coating (Hydroxypropyl Methylcellulose, Colours: Titanium Dioxide & Iron Oxides, Glycerine), Vitamin C (Ascorbic Acid), Anticaking Agents (Silicon Dioxide, Stearic Acid & Magnesium Stearate), Lutein Complex (Lutein (Tagetes erecta L.), Zeaxanthin & Antioxidant: Rosemary Extract), Crosslinked Cellulose Gum, Bilberry (Vaccinium myrtillus) Extract, Niacin (Nicotinamide), Biotin.
Suitable For
This product is suitable for all adults. This product is suitable for vegetarians and vegans.
Cautions/Allergies
This product is free from wheat, yeast, dairy, soya, and nuts.
This product is free from gluten containing ingredients.
This product is not suitable during pregnancy and breast feeding.
Questions & Answers (0)
You Could Also Consider These Colladeen® Products
Great Combinations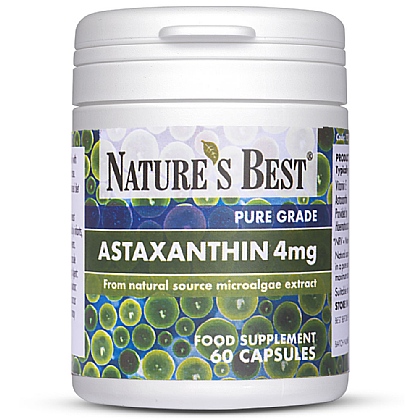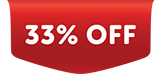 Astaxanthin 4mg, Natural Source Microalgae
4.5/5 based on

10 customer reviews
60 Capsules, 1+ Month's Supply
Natural source, active Astaxanthin 4mg, from microalgae, Haematococcus pluvialis. In an oil base for maximum absorption. Sustainably sourced.
£14.95
£9.95
Add to basket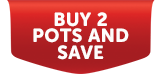 Sea Buckthorn Berry Oil 1000mg, Rich Source Of Omega 7s
4.9/5 based on

407 customer reviews
60 Capsules, 1+ month's supply
Top grade, purest oil providing a relevant level of Omega 7. Stronger and certainly better value when compared to many other brands.
From £19.95
View Product
"Like this"
By
Anonymous
, 20 Oct 2021
Keep skin in good condition, raises sun protection
Recommend to a friend: No
How much has this product helped you?
"Very effective"
By
Deirdre Lambert
, 18 Oct 2021
I use this product for my skin and it also helps with restless legs. I have suffered with bruising on my legs for many years and since using colladeen I don''t get bruised as easily and my legs look so much better.
Recommend to a friend: Yes
How much has this product helped you?
"Helped with red spider veins"
By
Anonymous
, 18 Oct 2021
I have only been using this product for a couple of weeks but the first thing I saw was an improvement in facial red spider veins. I bought these on special offer and will most probably pay again to see if there is any other improvement longer term.
Recommend to a friend: Yes
How much has this product helped you?
"Colladeen Visage - True Brilliance"
By
Irene Wall
, 14 Sep 2021
I love this product because I believe the collagen has helped my aging skin retain its natural moisture - I am 70 but told I look a lot younger
Recommend to a friend: Yes
How much has this product helped you?
"This product seems effective on my skin"
By
Anonymous
, 28 Aug 2021
To help with the condition of my skin
Recommend to a friend: Yes
How much has this product helped you?