Body Butter Red Berries, Perfect Formula For All Skin Types
Easily Absorbed & Non-Greasy, 200ml
Unfortunately, no longer available.
Perfect formula for all skin types
Easily absorbed and non-greasy
Lovely natural fragrance
Comfortable and continuous moisture throughout the day
Product ID: 201
Unfortunately, no longer available.
Perfect formula for all skin types
Easily absorbed and non-greasy
Lovely natural fragrance
Comfortable and continuous moisture throughout the day
Product Information
Specially formulated to be suitable for all skin types but particularly for normal to dry skin, this delightful body butter conditions and moisturises, enveloping your body in velvety softness. Cranberry seed oil provides a rich source of Essential Fatty Acids, Omega 3 and Omega 6, as well as Oleic acid. The result is protection for the cells that assists in moisture retention, giving excellent skin conditioning. Beeswax directly sourced from the honeycomb helps to smooth and hydrate the skin without a hint of stickiness. Not tested on animals.
Apply after a warm bath for maximum absorption and for a deliciously subtle all over body fragrance, the perfect way to prepare for a night out! Mood enhancing scents and effectively nourishing, which are suitable for everyday use and for the whole family.
What fragrance will you wear today? With 2 tantalising scents to choose from you can apply according to your mood. An indulgent treat for yourself or an ideal gift!
Click here
to see the whole range.
Ingredients
Aqua (Water), Isopropyl Palmitate, PEG-8 Beeswax, Glycerin, Cyclopentasiloxane, Caprylic/Capric Triglyceride, Cera Alba (Beeswax), Cetearyl Alcohol, Dimethicone, Sesamum Indicum (Sesame) Seed Oil, Theobroma Cacao (Cocoa) Seed Butter, Cyclohexasiloxane, Glyceryl Stearate, Parfum (Fragrance), PEG-100 Stearate, Phenoxyethanol, Vaccinium Macrocarpon (Cranberry) Seed Oil, Limonene, Xanthan Gum, Methylparaben, Amyl Cinnamal, Butylphenyl Methylpropional, Ethylparaben, Butylparaben, Disodium EDTA, Linalool, Propylparaben, Tocopherol, Geraniol, Sodium Hydroxide, CI 17200 (Red 33).
Frequently Asked Questions (0)
You Could Also Consider These Body Butters Products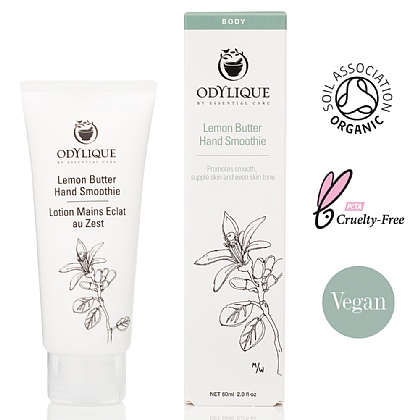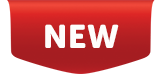 Odylique Lemon Butter Hand Smoothie
4.5/5 based on

6 customer reviews
60ml hand cream for smooth, supple skin
A deliciously rich cream that penetrates the skin immediately to rehydrate and nourish dry hands. Freshly scented with lemon essential oil.
£12
Add to basket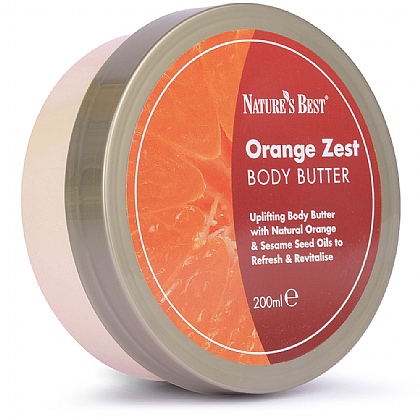 Orange Zest Body Butter, Non-Greasy Formula & Easily Absorbed
4.9/5 based on

51 customer reviews
Nourishes & Revitalises All Skin Types, 200 ml
The ideal formula for all skin types with orange oil and sesame seed oil to rejuvenate as it hydrates, conditions and nourishes your skin.
£6.95
View Product
By
Anonymous
, 10 Jun 2021
Smells nice. Rubs in quickly, it doesn't feel greasy
Recommend to a friend: Yes
How much has this product helped you?
"body butter"
By
Iris Eastgate
, 20 Apr 2021
Have used NB body butter for years. About the best on the market and a good price too. I notice it is not advertised in the brochure so hope they are not discontinuing!
Recommend to a friend: Yes
Thank you for taking the time to leave a review.

Regrettably these are being discontinued from the range.
Nature's Best Nutrition Advice:
How much has this product helped you?
"Not totally pure ingredients"
By
Stephen Sturgess
, 28 Mar 2021
Although this body butter smells good and has a nice creamy consistency, I was disappointed to see that the ingredients have mostly chemicals e.g. methylparaben, ethylparaben, propylparaben. It is not paraben free! It is not necessary to use all these chemicals. I can make my own natural moisturiser butter just using natural ingredients: shea butter, mango butter, sweet almond oil, coconut oil, and add pure essential oils. Why are you selling products that are not pure and natural? It''s not Nature''s Best, but Nature''s worst to add chemicals!
Recommend to a friend: No
Thank you for taking the time to leave a review.

We use parabens in our Body Butters as with skin care products, particularly those sold via mail order, it is important that the products are adequately preserved to ensure freshness and ultimately safety. Bacteria are easily and repeatedly transferred into many skin care products, such as Body Butters and if these were to replicate sufficiently, the products would be unpleasant and potentially unsafe to use. Therefore we do add preservatives, at the lowest levels that we can, to ensure that these products remain safe to use.

We have chosen to use parabens as preservatives in these products, as they have a long history of safe use in cosmetic and pharmaceutical products and are used at the minimum levels possible. Both the FDA and the European Commission Scientific Committee on Consumer Safety (SCCS) have concluded that parabens, at the levels included in these products, are safe for human use.
Nature's Best Nutrition Advice:
How much has this product helped you?
"This product was very effective"
By
Moira Grout
, 27 Mar 2021
I not only love the smell of this product but it doesn''t leave a residue after application and keeps my skin beautifully soft and moisturised
Recommend to a friend: Yes
How much has this product helped you?
By
Anonymous
, 22 Feb 2021
It moisturises beautifully. Absorbs into the skin and smells lovely.
Recommend to a friend: Yes
How much has this product helped you?