Orange Zest Body Butter, Non-Greasy Formula & Easily Absorbed
Nourishes & Revitalises All Skin Types, 200 ml
2 FOR £10
Perfect formula for all skin types
Easily absorbed and non-greasy
Lovely natural fragrance
Comfortable and continuous moisture throughout the day
Product ID: 206
2 FOR £10
Perfect formula for all skin types
Easily absorbed and non-greasy
Lovely natural fragrance
Comfortable and continuous moisture throughout the day

Product Information
This easily absorbed, non-greasy body butter is infused with an uplifting fruity floral fragrance with elements of mandarin, nectarine, mango and peach combined with jasmine and vanilla. Designed to nourish, refresh and revitalise all skin types. Light and zesty, it smells edible! Not tested on animals.
Apply after a warm bath for maximum absorption and for a deliciously subtle all over body fragrance, the perfect way to prepare for a night out! Mood enhancing scents and effectively nourishing, which are suitable for everyday use and for the whole family.
What fragrance will you wear today? With 2 tantalising scents to choose from you can apply according to your mood. An indulgent treat for yourself or an ideal gift!
Click here
to see the whole range.
Ingredients
Aqua, PEG-8 Beeswax, Glycerin, Cyclopentasiloxane, Caprylic/Capric Triglyceride, Cera Alba, Cetearyl Alcohol, Sesamum Indicum (Sesame) Seed Oil, Theobroma Cocao (Cocoa) Seed Butter, Dimethicone, Cyclohexasiloxane, Glyceryl Stearate, PEG-100 Stearate, Phenoxyethanol, Vaccinium Macrocarpon (Cranberry) Seed Oil, Benzyl Benzoate, Parfum (Frangance), Xanthan Gum, Methylparaben, Ethylparaben, Butylparaben Disodium EDTA, Caramel, Betylphenyl Methylpropional, Propylparaben, Tocopherol, d-limonene, Linalool, Sodium Hydroxide, CI 19140.
You Could Also Consider These Body Butters Products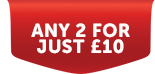 Body Butter - Red Berries
4.8/5 based on

38 customer reviews
The ideal formula for all skin types containing cranberry seed oil to condition and moisturise without greasiness leaving your skin smooth and fragranced.
£6.95
Add to basket
"This product works for me."
By
Anonymous
, 15 Aug 2020
Because i have dry skin and this product smells relay nice and makes my skin feel better. also its natural products which i love.
Recommend to a friend: Yes
How much has this product helped you?
"Effectively used on scars"
By
Christine Snelling
, 05 Aug 2020
I started using the body butter products following two knee replacements when the scar tissue needed to be kept supple. I have continued to use a variety of these products as I find that it suits my skin, moisturising without sitting on the top of the skin.
Recommend to a friend: Yes
How much has this product helped you?
"This product is easily absorbed into the skin and leaves a pleasant and gentle scent."
By
Anonymous
, 13 Jul 2020
I find this product is not as greasy as a lot of other brand body butters. Very impressed with it.
Recommend to a friend: Yes
How much has this product helped you?
By
Anonymous
, 06 Jul 2020
Excellent oroduct
Recommend to a friend: Yes
How much has this product helped you?
"Smells artificial"
By
Anonymous
, 05 Jul 2020
I won''t buy this again because the fragrance that is initially pleasant soon smells like chemicals and when you look at the ingredients it is full of parabens and stuff like that that I wouldn''t normally buy or use. My kids don''t like the smell either.
Recommend to a friend: No
Thank you for taking the time to leave a review.

I am sorry to hear that you were not satisfied with Orange Zest Body Butter. We use parabens in our Body Butters as with skin care products, particularly those sold via mail order, it is important that the products are adequately preserved to ensure freshness and ultimately safety. Bacteria are easily and repeatedly transferred into many skin care products, such as Body Butters and if these were to replicate sufficiently, the products would be unpleasant and potentially unsafe to use. Therefore we do add preservatives, at the lowest levels that we can, to ensure that these products remain safe to use.

We have chosen to use parabens as preservatives in these products, as they have a long history of safe use in cosmetic and pharmaceutical products and are used at the minimum levels possible. Both the FDA and the European Commission Scientific Committee on Consumer Safety (SCCS) have concluded that parabens, at the levels included in these products, are safe for human use. I have contacted you directly to discuss this further.

Nature's Best Nutrition Advice:
How much has this product helped you?